With a reputation as one of Britain's more upmarket food retail chains, Waitrose is known for its quality produce. Given the impressive number of Waitrose stores UK-wide, the retailer also represents an extremely attractive partner for prospective suppliers. For suppliers without in-house EDI expertise, however, figuring out exactly what is needed to join Waitrose's trading partner cycle can be confusing. For this reason, in this article we've laid out exactly what you need to do to join Waitrose's EDI network.
Waitrose at a glance
Founded in 1904

Around 350 UK locations today

Export food to over 50 countries worldwide

Annual revenue of over £5 billion
Waitrose EDI – three key things to understand
In order to start EDI with Waitrose, suppliers must first understand Waitrose's onboarding process, what document formats they use and what their preferred exchange protocol is.
Waitrose's supplier onboarding process
Waitrose will supply prospective suppliers with document format guides and an EDI questionnaire.

Suppliers return questionnaire, confirm start date and verify product master data.

A test connection is established via testbox.

Test invoices are sent to Waitrose. It is a requirement to send EDI invoices within a maximum of 3 months. A charge will be levied for any paper invoices received after that date.

Feedback is received from Waitrose and adjustments made if necessary until invoices are transmitted correctly.

Parallel phase starts. Both EDI invoices (with test qualifiers) and paper copies are transmitted to Waitrose.

After a successful parallel phase, the connection is put live and you are officially a Waitrose EDI partner.
What EDI standards and document types does Waitrose use?
Waitrose exchanges invoices [INVFIL] and orders [ORDHDR] via the TRADACOMS standard.
Setting up EDI with Waitrose
Before being able to exchange EDI documents with Waitrose, an exchange channel using an EDI protocol must exist.
With its EDI provider, Waitrose will establish two connections: one test and one productive.
Specifically, suppliers require a connection to OpenText's Business Network to exchange automated messages with Waitrose. As ecosio's Integration Hub already offers integration with Business Network, all document exchange requirements will be satisfied via a single connection between ecosio and your ERP system.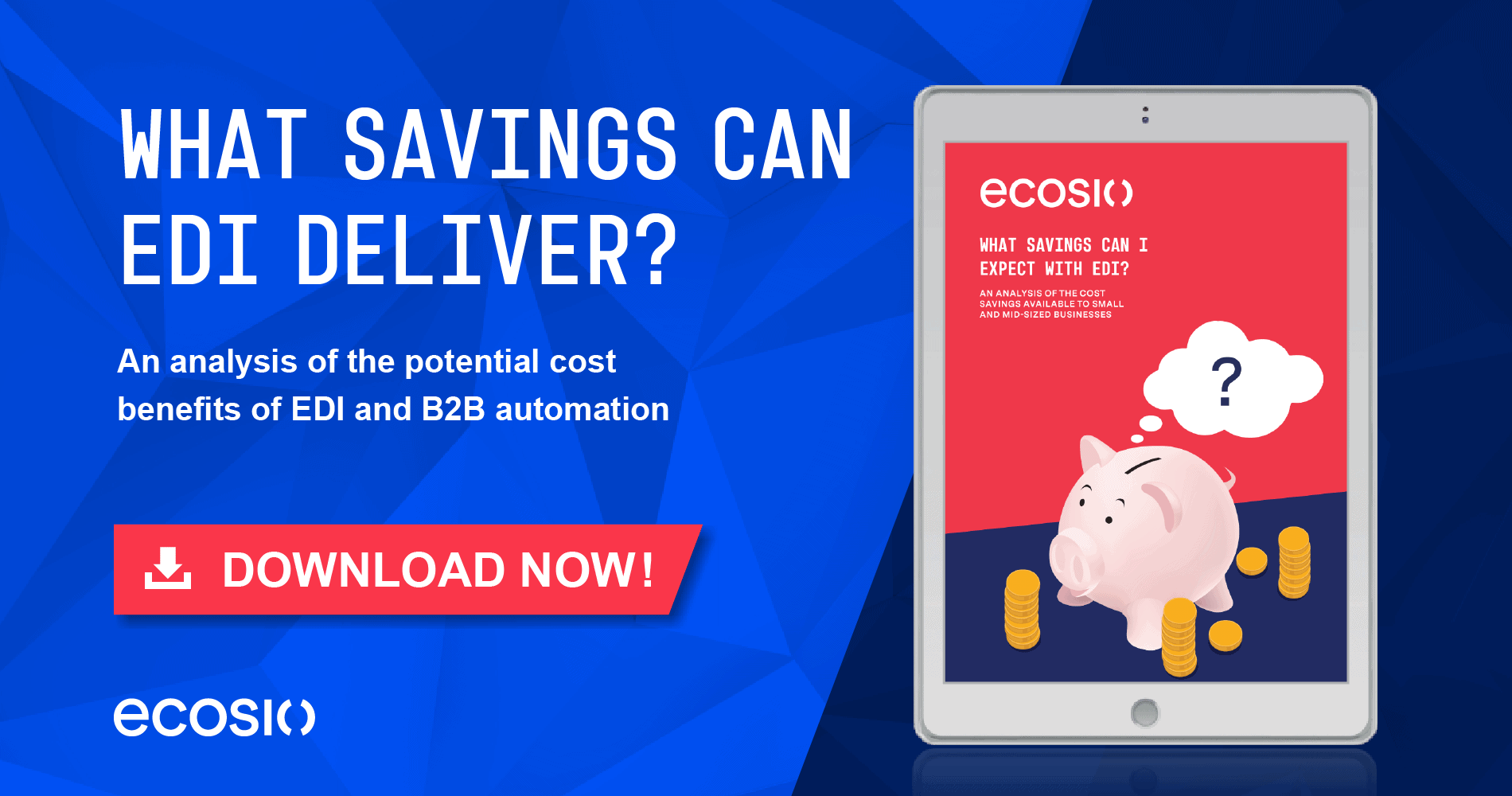 Connection timeline
As the amount of mapping and routing required will differ from one supplier to the next, it is tough to say exactly how long it will take to set up a connection, though, as mentioned earlier, Waitrose will charge any suppliers unable to set up EDI within three months.
The easiest and most efficient way to set up a connection to Waitrose is to use an expert managed service provider that is able to offer a dedicated project manager to oversee the process.
Below is a summary of the steps involved in the connection process.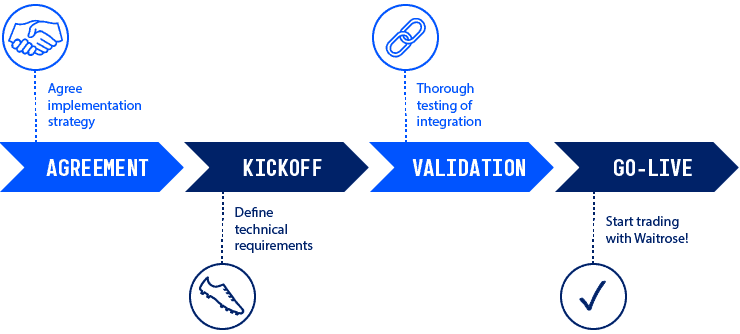 How ecosio can help
Ecosio has years of experience connecting suppliers to large retailers including Waitrose. We can make sure an efficient and reliable connection is established quickly and with minimum fuss.
Our unique Integration Hub supports all secure EDI protocols and formats, meaning one connection to ecosio will allow you to trade messages with Waitrose (and other retailers) in the correct format and over the correct protocol with minimum effort.
Unlike other providers' solutions, ecosio's is embedded directly in the user's ERP system as a native feature. As a result, important processes are integrated into the existing user interface, producing useful end-to-end message visibility.
Benefits at a glance
All testing, mapping and routing achieved via a single connection to ecosio's powerful Integration Hub

Zero internal EDI knowledge needed

Hassle-free partner onboarding

Unparalleled end-to-end data visibility thanks to deep ERP integration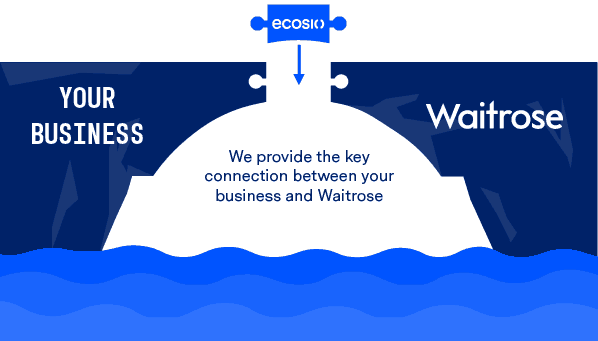 Do you have any questions?
If you have any additional questions about EDI with Waitrose feel free to contact us, we'd love to help!
Please also see our other articles for the EDI requirements of similar retailers including ASDA, Boots, Iceland, M&S, Morrisons, Ocado, Sainsbury's, Tesco.