About GS1
GS1 has been leading the way in B2B integration and EDI message standards for over four decades. By providing standards for B2B and B2G exchanges, GS1 helps to simplify supply chain communication. Essentially, GS1 is responsible for clarifying the parameters for message exchanges across many industries and are constantly looking to update and improve standards to benefit those businesses that use them every day.
GS1 UK and ecosio
The UK arm of GS1, GS1 UK, is a not-for-profit organisation. Their goal, to "to harness the power of standards to transform the way people work and live", is strikingly similar to ecosio's own vision, "To maximise supply chain efficiency through automated B2B communication".
As such it is no surprise that ecosio and GS1 UK have collaborated several times in the past, with ecosio co-founder Philipp Liegl speaking at several of their events.
A partnership is born
ecosio is now proud to be a partner of GS1 UK. We look forward to working directly with GS1 UK to help shape the future of GS1 standards and support industry-wide development.
Here you can see our partner listing on the GS1 UK site.
Want to learn more about EDI standards?
If you would like to learn more about how EDI standards work and how they are used to streamline business communication, why not check out the article about EDI file formats?
You may also be interested in our stat-packed, printable infographic which details five of the main benefits that EDI can offer…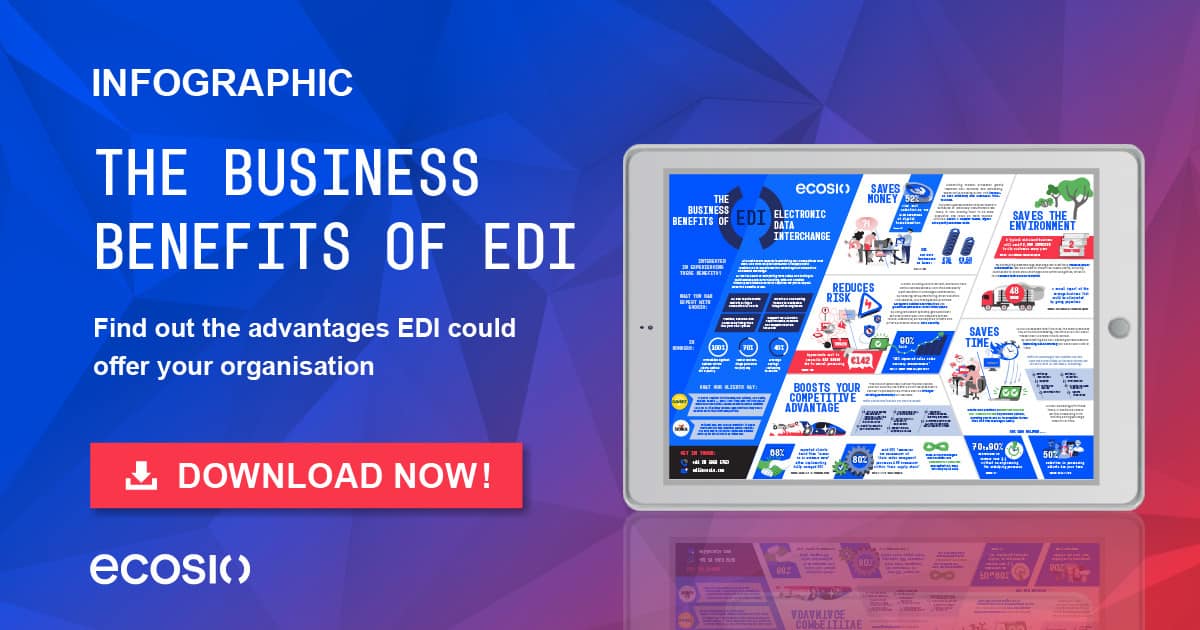 We also have a multitude of free infographics, white papers and webinars that you may find interesting.