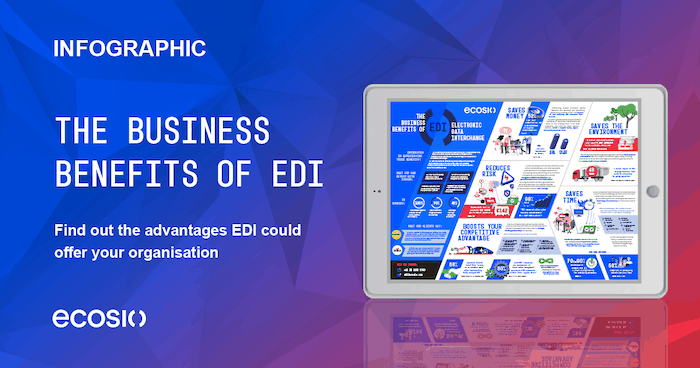 A STUDY-SUPPORTED LOOK AT THE ADVANTAGES OF EDI
Electronic Data Interchange has long been a tool used by supply chain businesses to streamline crucial processes and boost time and cost efficiency – but what concrete results can you actually expect EDI to deliver?
Drawing on the findings of a wide range of well respected surveys and studies, this information-packed infographic examines the five main advantages EDI can bring your business.
To download your free copy now, simply click the button below!