The need for EDI
To best understand what a Value Added Network (VAN) is and how it could help you, it's important to remind ourselves of the need for EDI today. EDI is essential for companies to send critical business documents to each other, such as orders, invoices or dispatch advice messages. EDI also enables companies to communicate different standards with each other, such as ANSI, EDIFACT, TRADACOMS, XML and CSV.
For a company to exchange EDI messages with its trading partners they must be first converted from company specific data (in-house), typically generated in their ERP system, to information structured for their trading partners to be able to read electronically and subsequently process and manage for operational purposes.
This process is automated and ensures compliance with the expected structure required on both sides of the data exchange. This greatly reduces the opportunity for data manipulation, improved inventory and data accuracy, and as a result, optimises business activity across the supply chain.
3 ways to exchange EDI messages and utilising network effects
VANs become relevant when you start thinking about how you exchange documents between different trading partners. Historically, there are three ways you can exchange EDI messages with trading partners.
One-to-one connections
Many-to-many connections
One-to-many connections
One-to-one (or point-to-point) connections are custom-built to transfer messages with their partners independently and exclusively with each partner.
This is illustrated by the figure below:
This requires in-house technical expertise to be able to build an end-to-end process of individual connections with your trading partners. Alternatively, you could use third-party IT consulting services to custom-build this for you as well as manage the maintenance after its completion.
For growing businesses or large enterprises with 10s if not 100s or even 1,000s of partners, it may not make sense building custom connections this way as it could take too long and overburden in-house resources, who may not have sufficient expertise in the first place. Outsourcing professional services to a third-party IT services company to build the connections for you may not be the lesser evil either, since you would have to ensure governance, monitoring, maintenance, updates and other changes which would lead to further complications when scaling.
With industry 4.0 and the explosion of end-points to connect there are new demands from the business such as analytics for insights and intelligence, proactive alerting & troubleshooting and self-service. Custom-built B2B capabilities (point-to-point) would need to be continually improved by the company itself rather than leveraging economies of scale achieved by specialised third-party B2B and EDI providers.
Before the adoption of the Cloud or the World Wide Web, large enterprises would avoid the challenges seen in one-to-one relations and share information across private telecommunication networks. This is a many-to-many (or any-to-any) approach since any company that is connected to the network can in principle exchange documents with anyone else in that network. Many-to-many relations enable network effects, as each participant in the network can add to or gain value from the network by connecting to it (suppliers and buyers in this case).
You can see how this works in the figure below using the example of supplier-buyer relations.


Many-to-many connections for suppliers and buyers

It's important for enterprises to be able to quickly connect to trading partners in the network as they grow, change partners or even update certificates of communication protocols. The "value added" part comes into play when discussing additional services provided by the network provider including:
self-service, for stakeholders to view, access, or edit across their enterprise;
support, where the provider is able to quickly analyse information in time to inform equipped with the right tools to enable their successful outcomes
monitoring, visibility and analytics, whereby companies can track end-to-end performance of messages in realtime, avoid failures and fulfill orders.
When deciding on a VAN it's important to think about the additional elements listed above, which are often mission critical to IT leaders and their companies. Many EDI vendors and providers often overstate their capabilities which can lead to further issues later on, e.g. delays, message errors, additional costs or even lost sales. In some instances, both retailers and consumer goods producers state significant costs and lost sales due to the lack of visibility of messages and support.
One way to measure a Value Added Network or EDI provider's ability to execute in a modern hyper-connected environment is to look at the latest innovations or key product releases to determine whether they really do provide services that are keeping up with new demands.
Typically when doing your research into EDI you may come into contact with fully managed service providers, who handle conversions, mappings, document exchange as well as ERP integrations. They may own parts, or the entire process from converting to sending messages between your ERP system and trading partners.
To view a detailed comparison of the amount of work done by different EDI providers, download our infographic on this topic.
It's crucial to understand that if you are looking to get the best of their managed services as well as the network benefits, you make sure they operate in a many-to-many relation with their connections. Many providers still use a point solution approach which means the partner community is ring-fenced and the connections are exclusive to the customer. This is called a one-to-many relation.
You can see more about one-to-many relations in the diagram below:
In this scenario, if you presume the company is a supplier and wants to do business with different customers by connecting via EDI, in a one-to-many scenario, each connection with the "EDI Hub" is independent and not reusable by other suppliers that would join this as the instance of the Hub is separate from a shared network, even if hosted on the cloud. This can greatly impact time to value of on-boarding new partners, making changes or updates, if connections are not operating across a single platform network.
You can check this by asking if providers allow for reuse of existing connections in their partner network and how those connections are facilitated across their systems to see if it makes sense to your business – often traditional vendors have federated legacy systems which can cause further issues or charge extra to be part of their network. Modern B2B IT vendors should not be charging extra for being part of their network.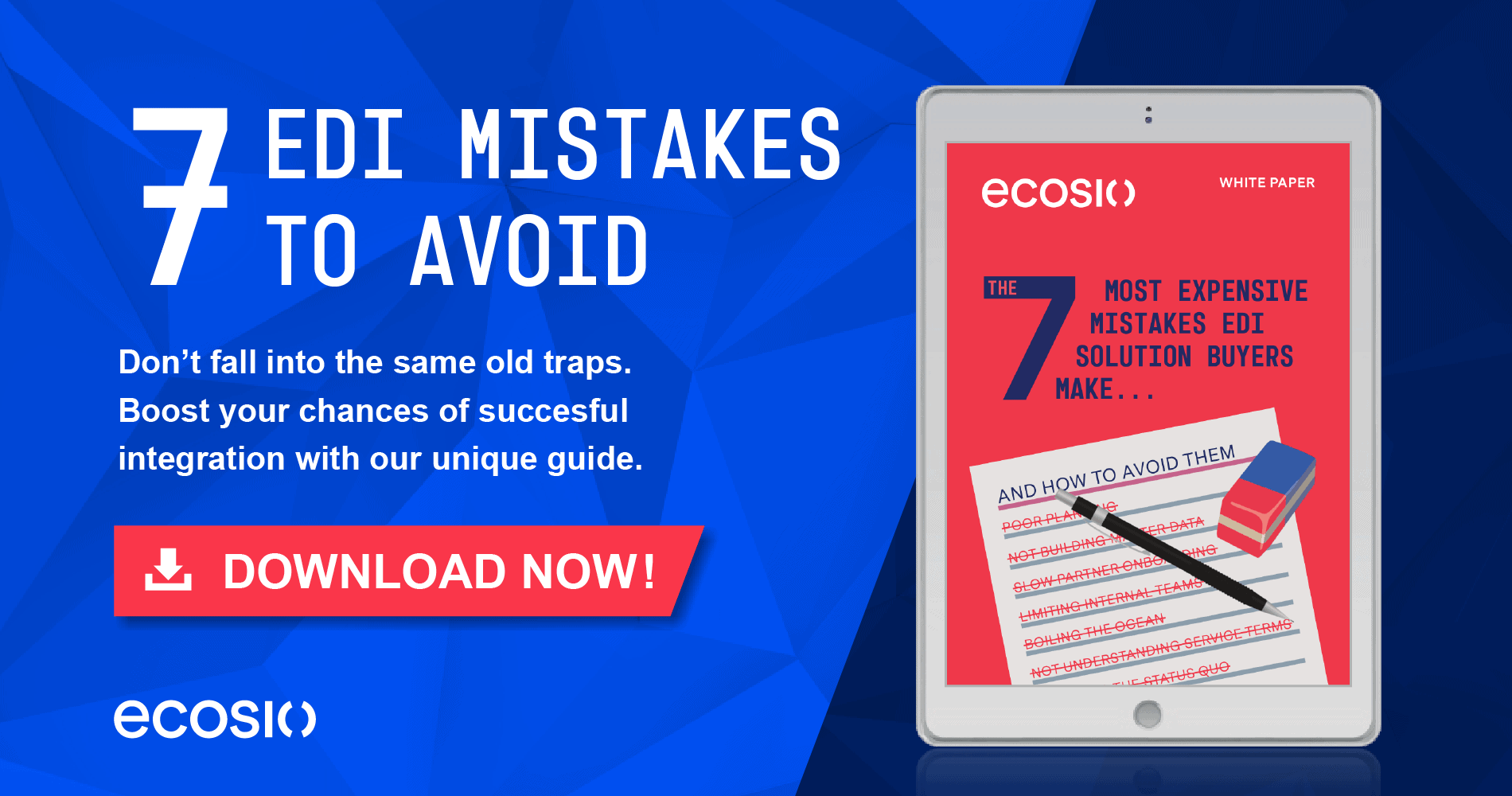 Final thoughts
To take advantage of a hyper-connected world, it's important to leverage many-to-many networks to drive commerce with your trading partners. It increases speed and agility to ultimately achieve the best outcomes for your business. Although this service has been in place since the 1980's it's crucial to consider additional benefits as part of a B2B e-commerce network, e.g. self-service, support, monitoring, analytics and troubleshooting. In the future these will be necessary requirements for any Value Added Network.
Many traditional EDI vendors and solutions overstate their capabilities and it's important for you to look at proof of continued innovation, key product feature releases over the last three years, as well as understanding clearly how their support model works to make sure you're properly enabled to solve problems should they occur, which in IT is not too uncommon.
Do you have any questions?
Do you still have questions about VANs? Feel free to contact us, we would love to help you!