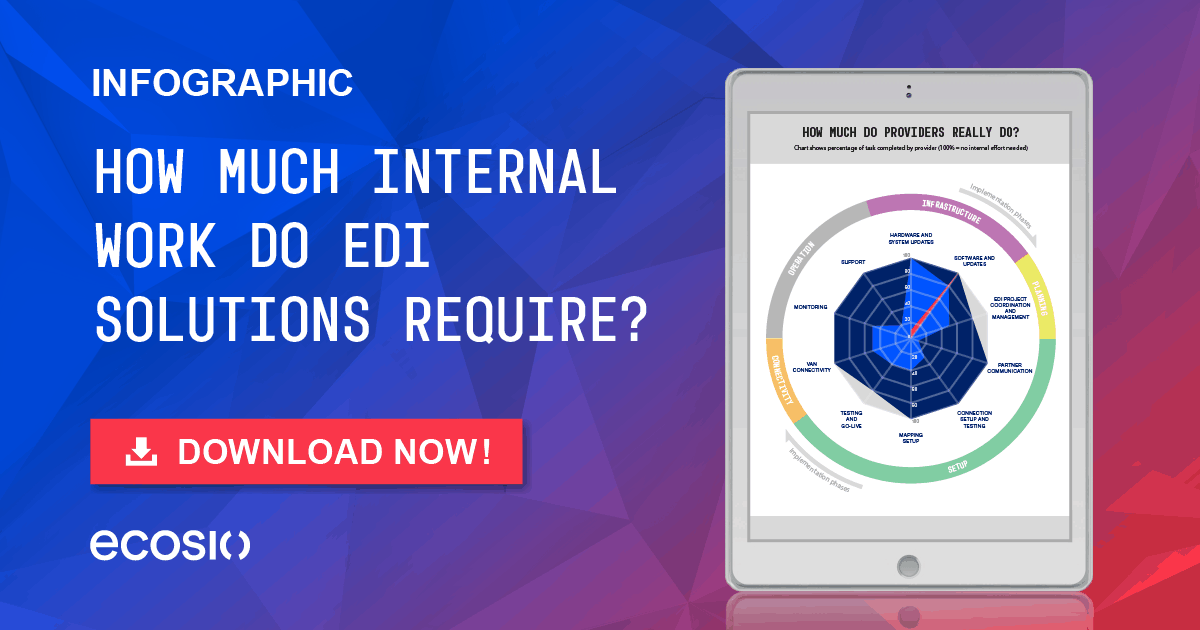 A SIDE-BY-SIDE LOOK AT THE THREE MAIN EDI SOLUTION TYPES
Whether you want to manage EDI completely in-house, leverage external software or enlist the help of a fully managed EDI provider to handle everything for you, there are several different ways to go about connecting to your partners. Unfortunately, however, it isn't always easy to know what the right solution is for your business, as many EDI providers disguise how much work is needed from you in order for your new solution to be successful.
To help, in this infographic we show how the three main EDI solution types (on-premise, managed EDI and fully managed EDI) compare across the ten main phases of an EDI project.
To download your free copy now, simply click the button below!