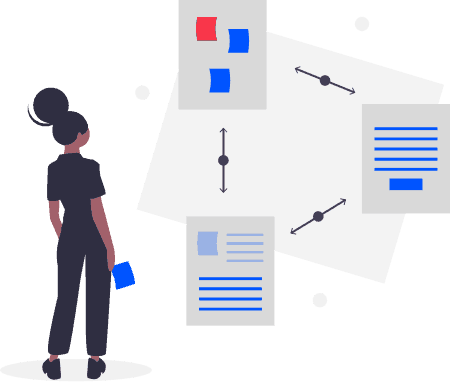 ALL MESSAGE CONNECTIONS
All EDI protocols
The delivery of your messages – to your business partners and back again – takes place via the ecosio Integration Hub, which supports messages with all commonly used EDI protocols. Here is an overview of the most important protocols:
AS2
X.400
SFTP/FTPS
HTTPS
OFTP2
Peppol
SHK-Mail
SMTP
Web Services
Routing to VANs worldwide such as GXS, IBM Sterling, OpenText, etc.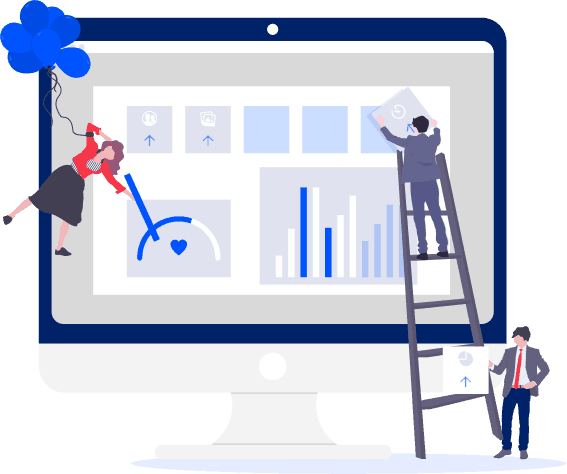 VAN Connectivity
Routing in VANs worldwide
Once connected to the Integration Hub, you also have access to our VAN network. With just one connection, messages can be exchanged with any VAN – such as GXS, IBM Sterling and OpenText – worldwide. Easy message-based pay-per-use billing ensures predictable pricing and no additional costs.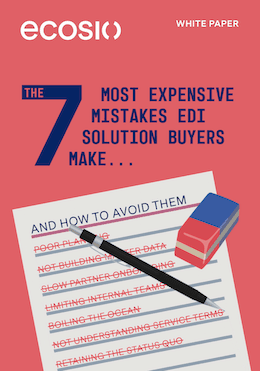 White Paper
The 7 Most Expensive Mistakes EDI Solution Buyers Make
Thinking about updating your EDI system or implementing a brand new solution? By examining the 7 most common errors made by supply chain decision makers, our white paper will help you ensure EDI integration is a success.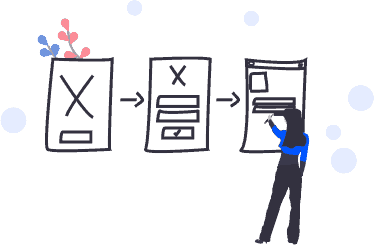 ALL DOCUMENT TYPES
All EDI formats
Using ecosio Integration Hub, you can easily exchange all document types. Your single connection allows you to communicate with your partners' various EDI formats via one data format.
Signature
A signature vouches for the authenticity of the sender and guarantees the inalterability of a message. Should a business partner ask for a signed EDI message or should a signature be mandatory by local law, ecosio Integration Hub is able to attach a signature to all messages it sends.
Archiving
Messages are saved in the ecosio Integration Hub for a standard period of three months. On request, this retention period can be extended to comply with the tax law requirements for electronic messaging, especially as pertaining to invoices.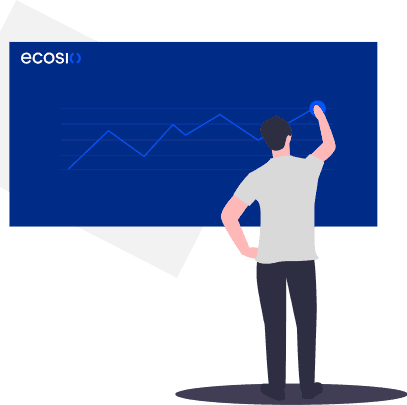 BENEFITS
Your advantages with ecosio
All your EDI requirements met via a central connection to ecosio
No special EDI know-how needed within your business
All commonly used EDI protocols and EDI formats supported
Worry-free EDI partner connection from first contact to monitoring
Direct integration in your ERP system, so the delivery status of a message can be viewed via your ERP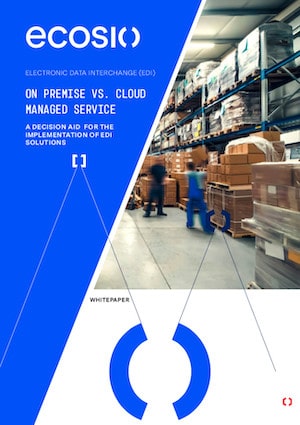 White paper
Local EDI Converter vs. Managed EDI Service
Should EDI be run by local software or externally managed by EDI providers?
Success Stories
Case studies
Discover how ecosio's solutions have helped these businesses to solve their EDI challenges.
WANT MORE INFORMATION?
Get in touch!
Would you like to find out more about how seamless B2B integration could benefit your business? Contact us to arrange a personal consultation where we can provide advice based on your individual needs.