Any business wishing to exchange messages via Peppol needs to do so via a Peppol Access Point. For businesses in this position there are two options, a) become a Peppol Access Point, or b) use a Peppol Access Point as a service (offered by a service provider).
Before looking at exactly what connecting to Peppol via both of these routes entails, however, it's important to examine the implications of this decision from a technical, economic and usability perspective.
Accordingly, we've compiled seven key points all decision makers should consider before selecting their preferred Access Point strategy: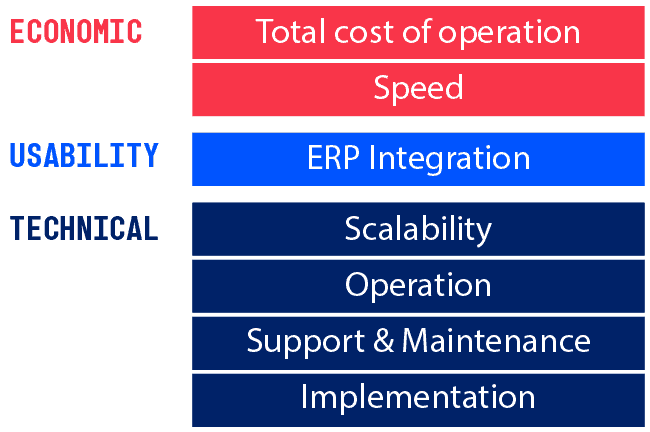 Implementation. Is your inhouse team capable of setting up the necessary Peppol infrastructure? In other words do you have the technical expertise (in regard to software engineering) and the technical expertise of Peppol per se. You will not only need to set up a Peppol AP, but usually also an SMP (because you will want to register your production Peppol IDs as well as our test Peppol IDs).
Support & Maintenance. The entire infrastructure not only needs to be operated, but also maintained. That means implementing security updates, software patches and new software versions – e.g. of Open Source libraries, which have been used as part of the implementation.
Operation. Can the Peppol infrastructure be operated on a 24/7 basis according to Peppol's service level agreements (SLAs)? Peppol expects its Access Point members to fulfill certain service level requirements. In particular, your AS4 server should always be up and running, to ensure your business partners are not in a position where they can't reach you.
Scalability. Do you want to focus on Peppol only, or do you want to support other concepts as well – e.g. sending invoices by email or sending invoices in EDIFACT form via AS2 etc.?
ERP Integration. How deeply the Peppol Access Point is integrated in your ERP system will make a significant difference – in particular in regard to the visibility of sent and received documents. For more information on connecting to Peppol via an API, please see our article here.
Speed. How fast do you need the Peppol Access Point to be up and running? If speed is an issue, deciding to become a Peppol Access Point yourself may not be wise, as the approval process with OpenPEPPOL takes time.
Total Cost of Operation. Remember to factor in all necessary costs, including both Capex AND Opex. Operational costs in particular are often missed – e.g. maintenance, message monitoring, and redundancy costs etc. If you become a Peppol AP yourself, OpenPEPPOL membership is also mandatory.
With these points in mind, let's look now at what the process of connecting to Peppol via the two available methods actually looks like. Essentially the choice is similar to that between making a soup completely yourself and ordering one from a restaurant (i.e. service provider) – one involves much more time and effort than the other…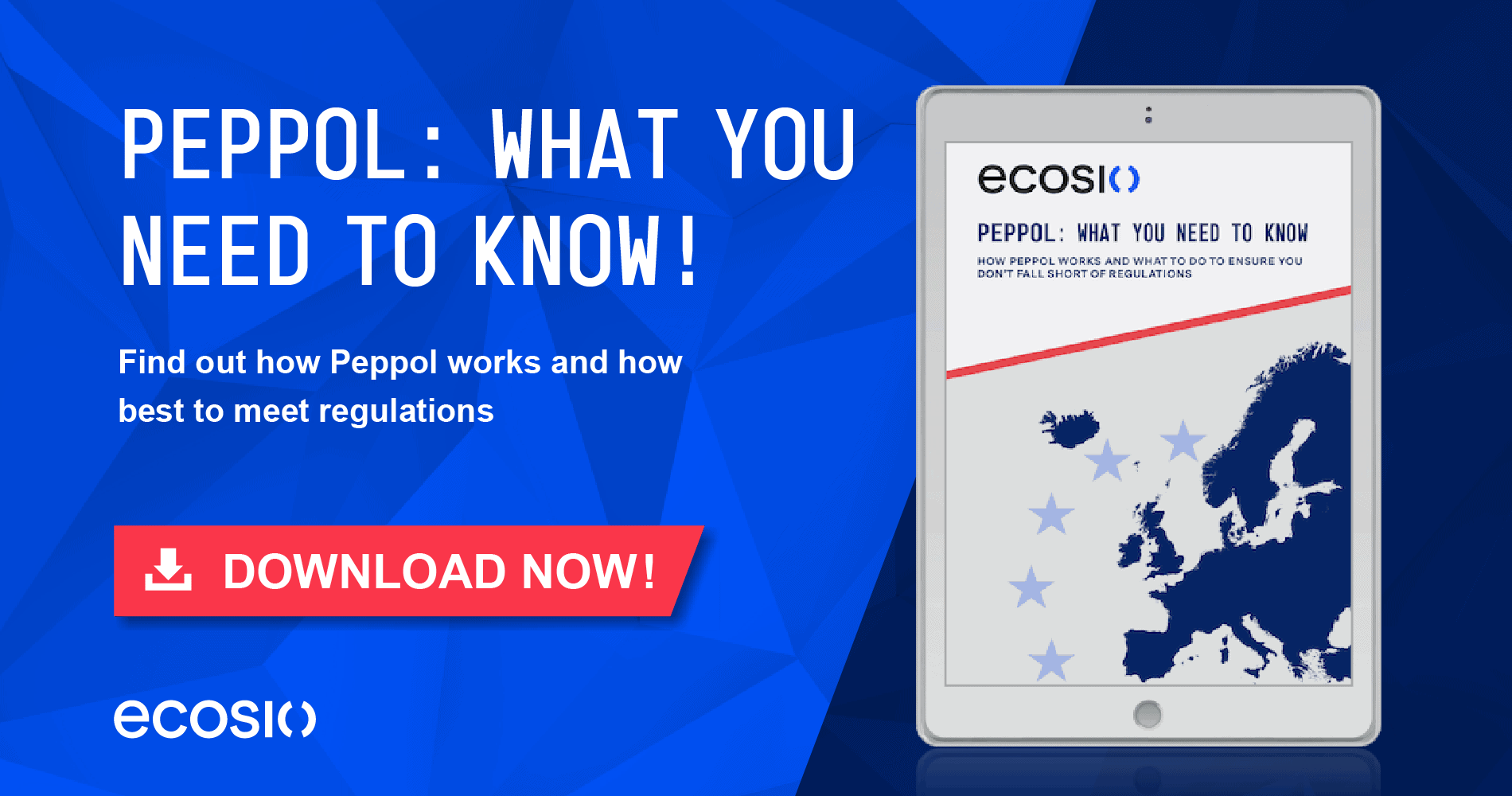 Becoming a Peppol Access Point
Becoming a Peppol Access Point yourself involves ten steps:
Become a member of OpenPEPPOL (see their website's "How to Join" section).
Choose your preferred Peppol Authority (usually your national Peppol Authority makes most sense) and request the relevant Transport Infrastructure Agreement (TIA) package. The list of Peppol Authorities can be found here.
Sign the agreement and annexes and send it back to your Peppol Authority with a copy of your company registration document.
Apply for an Access Point certificate via Peppol's Service Desk. These are also known as Public Key Infrastructure (PKI) certificates and contain the key information for validating all communications on the Peppol network.
Make sure you are able to comply with Peppol's Business Interoperability Specifications (BIS). In line with the TIAs, at least one of the default Peppol BIS processes must be implemented.
Ensure that you read and understand the eDelivery Network specifications. In particular…a) The Policy for Use of Identifiers (which explains how parties are identified in Peppol)
b) The Service Metadata Publisher (SMP) specification (which explains the role of the SMP and Service Metadata Locator, or SML)Also become familiar with the official Peppol AS4 profile and the official Peppol Envelope specification (SBDH).
Implement your Access Point. There are two ways to do this: a) using open source software, or b) building your own implementation from scratch.
Follow OpenPEPPOL's acceptance test procedure. More information on this can be found here.
Once notified by your Peppol Authority, request a production certificate through Peppol's Service Desk.
Download your certificate – you are now an official Peppol Access Point!
For more information on what exactly is involved in completing each of these steps, please see here.
Connecting to an existing Access Point Provider
In contrast to becoming an Access Point yourself, gaining access to Peppol by connecting to an existing Access Point provider is simple.
All you have to do is select your chosen provider (the full list of providers can be found here). They will set up a connection to your system, after which you will be ready to start exchanging structured messages with other Peppol-connected companies.
It is worth bearing in mind when selecting a Peppol Access Point, however that they are not all born equal, however. Unlike ecosio, not all providers offer a fully managed service or an API connection. As a result, message exchange via some providers will take much more effort than with others.
Find out more
At ecosio we are experts when it comes to Peppol. In addition to being one of the very first Peppol access points in Europe, we have also successfully passed both Peppol AS4 testing and European Commission AS4 interoperability testing.
Thanks to our unique API, a connection to Peppol via ecosio enables you to experience unparalleled data visibility. Meanwhile, our full service offering means we not only handle setup of all connections, but also the ongoing operation of your system. This means more streamlined e-invoicing, lower costs and less stress!
Contact us to find out more about how our solution could benefit your business. We are always happy to answer any questions!
Are you aware of our free XML/Peppol document validator?
To help those in need of a simple and easy way to validate formats and file types, from CII (Cross-Industry Invoice) to UBL, we've created a free online validator.