The Order-to-Cash process
An Order-to-Cash process is the process of receiving a customer's order, to the customer's payment of his outstanding account. The Order-to-Cash process is an order process as seen by the supplier and thus it should be assigned to the sales department within the company.
The Purchase-to-Pay process is the equivalent of the Order-to-Cash process, but as seen from the procurement side.
The diagram below shows an example of an Order-to-Cash process between a company (supplier) and a customer.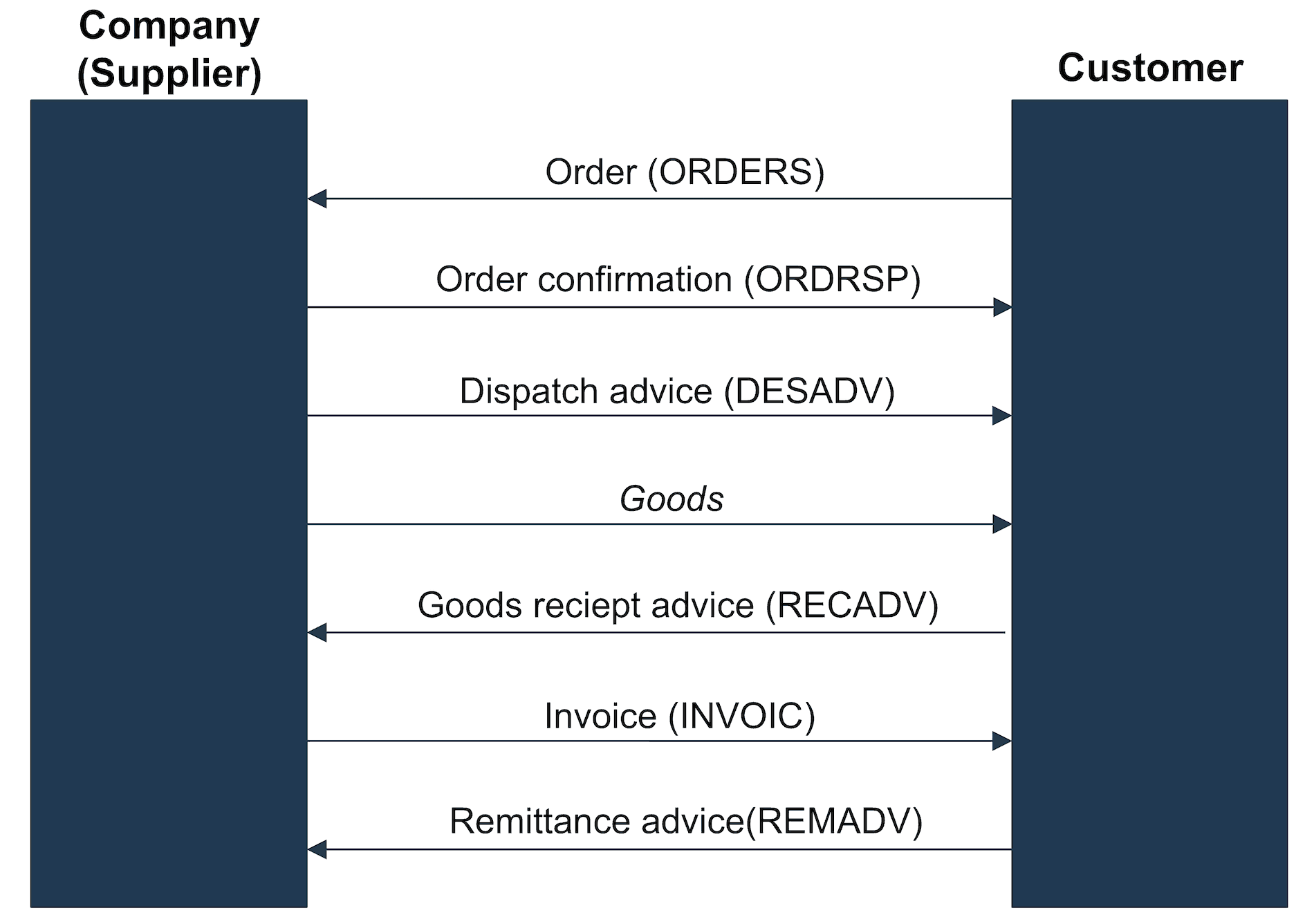 Example of an Order-to-Cash process

Modern Order-to-Cash processes are executed via EDI messages. This means that electronic, non paper, documents are exchanged between involved companies, and there is no human intervention needed.
The diagram above shows a customer transmitting an electronic order (ORDERS) to his supplier. The supplier will then automatically process the order in his ERP system and initiate provisioning of the goods.
An Order confirmation (ORDRSP) is returned to notify the customer that the order has been accepted as is, accepted with changes, or declined. Depending on the industry and field of application, an Order change (ORDCHG) may occur. To keep it simple, this type is not shown in the diagram above. Order changes will also be acknowledged with order confirmations (ORDRSP).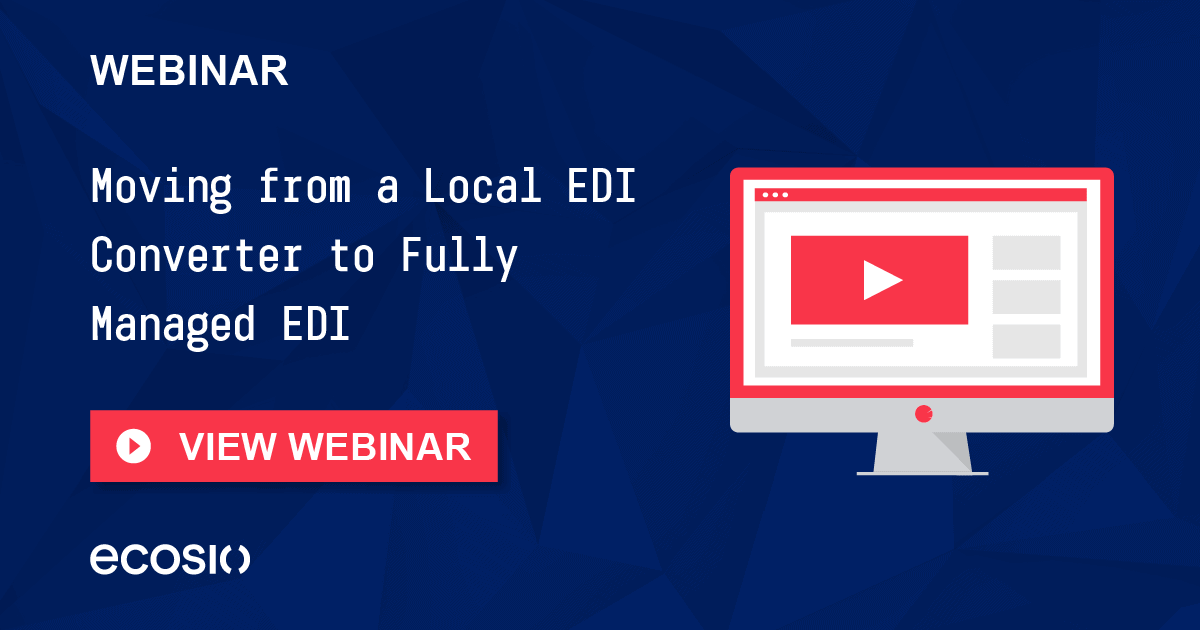 Learn how fully managed EDI could help to boost your business
An electronic dispatch advice (DESADV) will be transmitted to the customer before his goods are shipped. This is to inform a customer about an oncoming delivery, allowing him to plan his inbound logistics.
After receiving the goods, the customer will confirm the quantities received via a goods receipt advice (RECADV). This allows customers to inform suppliers of any deviations. Deviations may be the result of losses during delivery (goods lost in transit) or lack of quality (goods rejected due to unacceptable quality).
A supplier will transmit his electronic invoice (INVOIC) upon receipt of the goods by his customer. The customer will transmit a remittance advice (REMADV) to notify the supplier of payments made.
Depending on industry and applications, different types of documents may be used. In this respect refer also to an overview of EDI document types used in the trade and an overview of the EDI document types used in the automotive industry.
Order-to-Cash process in a SAP ERP system
The effective implementation of EDI-based Order-to-Cash processes requires corresponding ERP system support. Modern ERP systems such as SAP ERP will support various types of Order-to-cash processes and different EDI document types.
SAP ERP Order-to-Cash processes are supported by the SD module (Sales & Distribution) and incoming invoices may also have interdependencies with the FI module (Finance).
Any questions?
Any questions about the Order-to-Cash process and support offered by EDI documents – maybe also in connection with a SAP system? Please contact us – we look forward to assisting you!
SAP ERP and SAP S/4HANA are the trademarks or registered trademarks of SAP SE or its affiliates in Germany and in several other countries.