The past few years has seen the popularity of e-invoicing and Peppol increase hugely. While part of this can be attributed to more businesses recognising the benefits of e-invoicing, a big factor has been the introduction of national regulations across much of Europe following a 2014 EU directive.
But European countries are not alone in wanting to accelerate the use of e-invoicing in B2B and B2G environments. For example, 2021 also saw several other countries – such as India, Japan, Guatemala and Saudi Arabia – introduce regulations making e-invoicing mandatory in certain circumstances. Similarly, Peppol Authorities have recently been established in several non-European countries – namely Singapore, Australia and New Zealand. Meanwhile Peppol's governing body OpenPeppol now has members in Canada, Japan, Mexico and the USA.
In this article we will look specifically at Peppol in Singapore, what the current situation is and how you can get connected.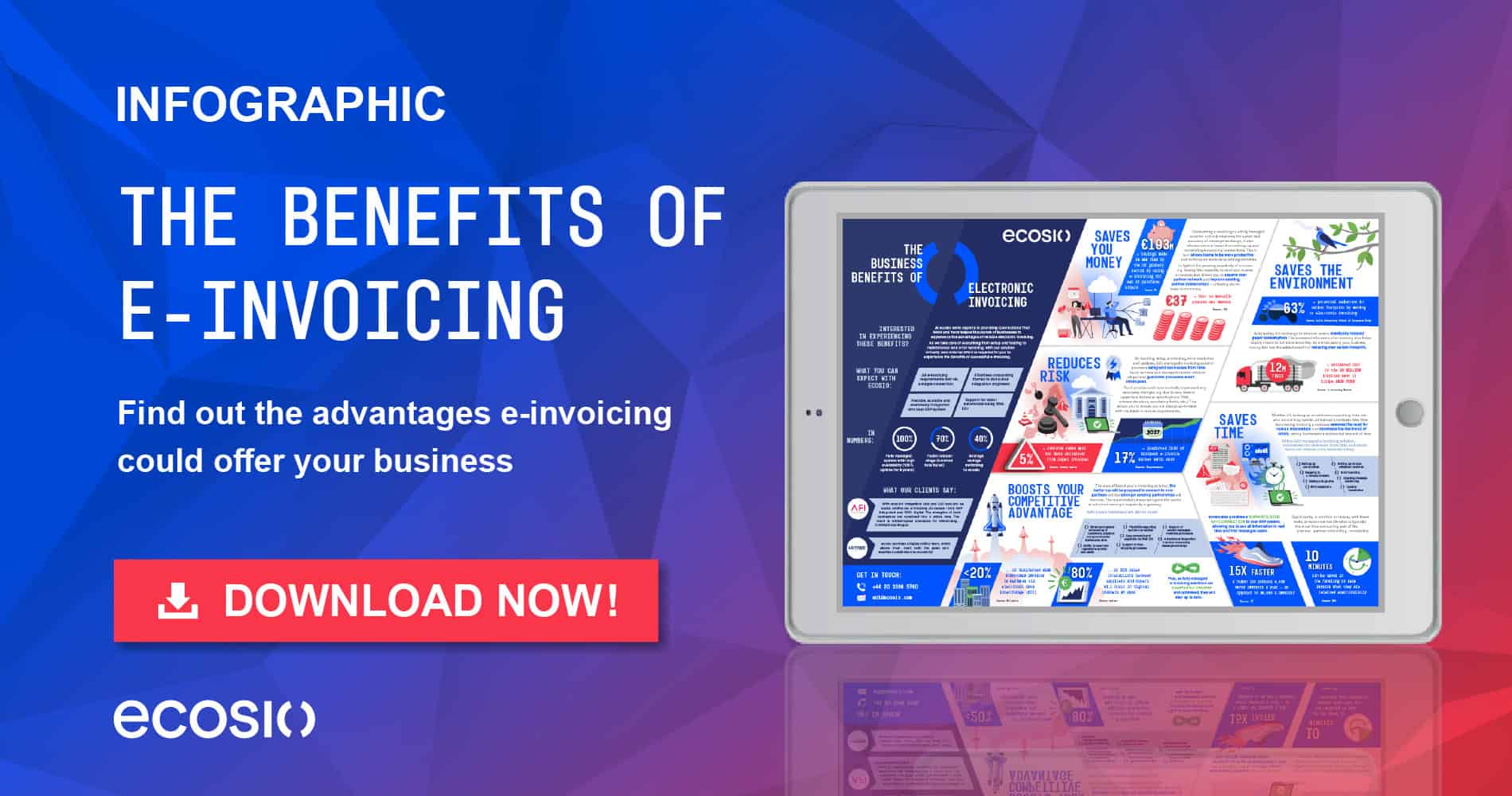 But first, a brief reminder of what Peppol is…
What is Peppol?
Peppol (or Pan-European Public Procurement Online to give it its full name) is a set of specifications created to help streamline B2B and B2G procurement processes. Significantly Peppol is not an e-procurement platform, but rather provides the methodology and technical specifications as well as an agreement framework to send documents between e-procurement partners.
If you would like a more detailed explanation of what Peppol is, please see our video here.
Peppol in Singapore – what's happened so far?
In May 2018, Singapore's Infocomm Media Development Authority (IMDA) became the first Peppol Authority outside of Europe.
In January 2019 the IMDA implemented a national e-invoicing network, now known as InvoiceNow, and began working with government agencies, trade associations, EDI service providers and businesses of all sizes in the country to help prepare them for B2B process digitisation.
In January 2020 the Singapore government added a new channel for suppliers to submit e-invoices via this network.
In March 2020 the IMDA introduced several attractive initiatives to accelerate e-invoicing take-up, including the Chain Leader Grant, which was created to subsidise e-invoicing integration costs for industry-leading businesses with over 500 partners.

Who is in control?
Singapore's Peppol Authority IMDA is responsible for implementing e-invoicing rules and ensuring that specifications meet national requirements. The IMDA also holds sole responsibility for approving and certifying any business looking to become Peppol Access Point (AP) providers in Singapore.
Peppol in Singapore – What are the requirements for me?
Peppol in Singapore uses its own extension for Peppol BIS (Business Interoperability Standard) named SG PEPPOL BIS Billing 3.0. Technically, the SG Peppol BIS Billing 3.0 is an extension to the regular Peppol BIS Billing 3.0 as well as to the EN 16931. Thus, SG Peppol BIS Billing 3.0 is compliant to regular Peppol BIS Billing 3.0 and to EN 16931. Businesses wishing to exchange e-invoices via Peppol in Singapore must have a system capable of sending and receiving messages in this format.
Similarly, as elsewhere, every business wishing to get connected to the Peppol network must have (or be) a certified Peppol Access Point provider.
Choosing an access point provider
As Peppol in Singapore is relatively new and the Peppol Access Point certification process takes time, there are currently only a handful of IMDA authorised Access Point providers (of which ecosio is one).
All of these providers will be able to help you access the Peppol network (via InvoiceNow) and exchange documents with other Peppol-connected companies in accordance with Singapore's Peppol regulations. However, not all providers offer the same thing. For example, not all providers offer a fully managed service or an API connection. As a result, message exchange via some providers will take much more effort than with others.
Get connected with ecosio!
Having been one of the very first European Peppol Access point providers, ecosio is a fully certified Peppol Access Point in Singapore too.
We have helped hundreds of companies to experience the benefits of e-invoicing and Peppol, and are well equipped to help your business do the same. Our unique API also enables customers to experience remarkable data visibility, allowing for e-invoice processes to be further streamlined – meaning lower costs and less stress!
Contact us to find out more. We are always happy to answer any questions.