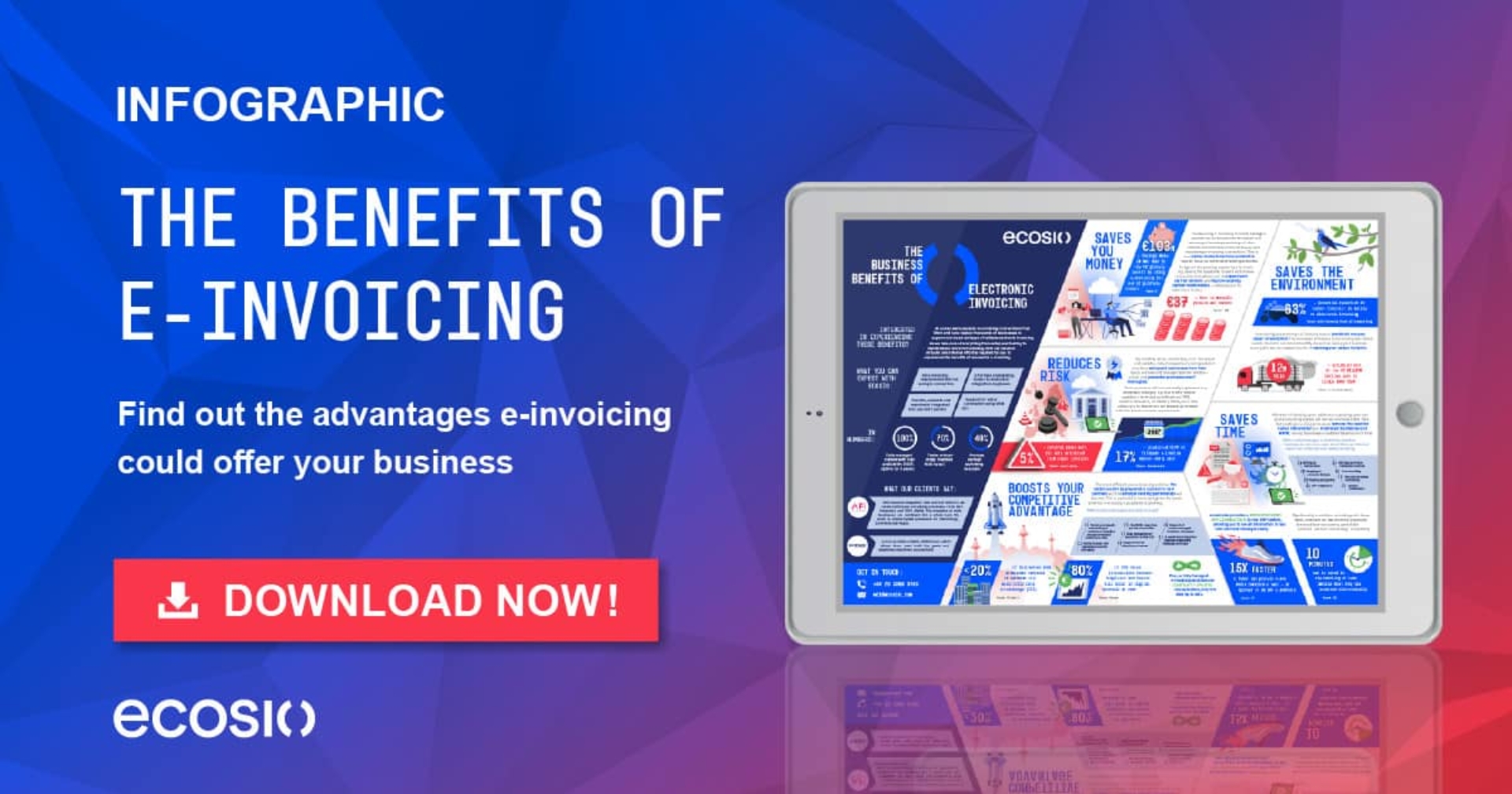 A STUDY-SUPPORTED LOOK AT THE BENEFITS OF E-INVOICING
Electronic invoicing – i.e. the exchange of structured electronic invoices – is not only growing in popularity across B2B and B2G sectors, but has also become mandatory for many businesses in recent years.
But what can e-invoicing do for your business? In this infographic we've pulled the relevant data from a number of industry leading reports in order to shed light on the top five advantages of e-invoicing.
To download your free copy now, simply click the button below!