Given the importance of EDI in modern supply chains and the expensive consequences of implementing a poorly-suited solution, it has never been more important to plan EDI projects carefully. Unfortunately, planning remains an area that businesses often overlook when it comes to EDI. Thankfully, as you are reading this, this is unlikely to be true for you!
To help ensure you don't experience the same issues as others, in this article we'll briefly outline some of the most common mistakes made by businesses when preparing for an EDI implementation/migration project and what you can do instead during this stage to increase the chances of a successful outcome.
Where people go wrong
So why do so many businesses end up with an EDI solution that doesn't fit their unique requirements well?
While there are many potential answers to this question, the most common reasons for this failure include ignorance of the different options available and haste to implement a solution. As a result, whilst they may gain the ability to trade automated messages with partners, businesses with little in-house EDI expertise, for example, often find themselves having to put in a lot more time and effort to the operation and maintenance of their new systems post-implementation than expected.
Similarly, by not considering future needs when selecting an EDI system, companies typically find themselves trapped in ill-suited solutions, with providers charging substantial amounts to implement the necessary upgrades.
For example, a supplier may initially intend to conduct all customer onboardings in-house and select a solution accordingly. However, after their trading partner network begins to grow and internal teams recognise how time-consuming managing partner onboarding internally can be, they may want their provider to handle future customer onboardings to prevent inhibiting future growth. More often than not this will not come cheap – especially if you are already tied into a long contract!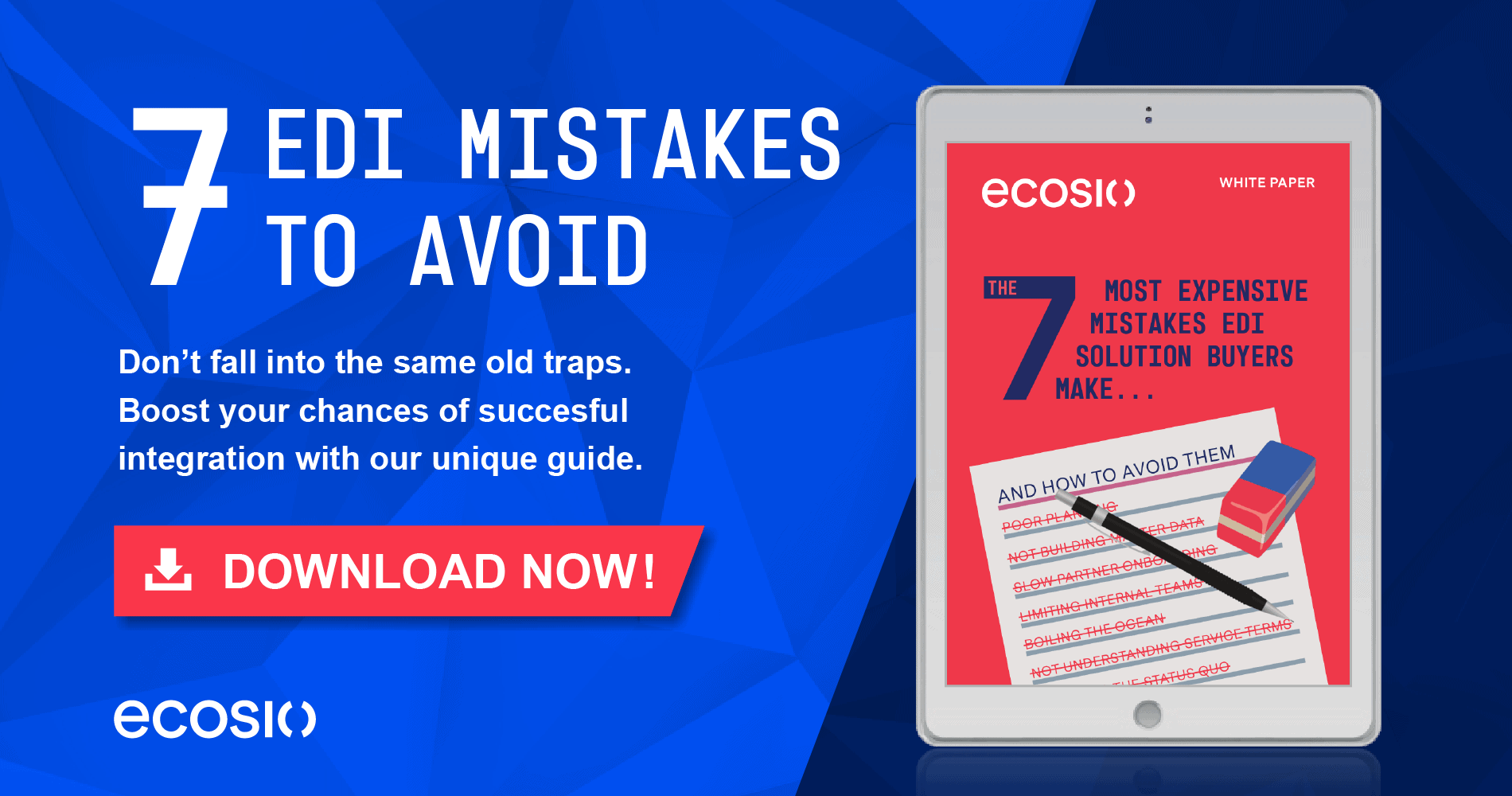 What you can do to improve the success of your EDI project
To achieve the best outcome for your EDI project, it is important to take ownership of the planning stage internally and not outsource this to a provider or consultant. You know your business better than anyone else, and by outsourcing the planning stage you sacrifice visibility and control of the process and subsequent decision.
It is imperative, however, that the planning stage includes an EDI expert, whether this is an internal or external person/team. For a business without in-house EDI expertise, for example, an ideal planning setup would be an internal decision-making team which understands the current and future needs of the business, supported by an experienced EDI vendor that can suggest improvements and cost-saving optimisations.
In terms of specific considerations during this stage, arguably the most important is to ensure your business has sufficient resources to run and maintain whichever EDI solution you select. A helpful breakdown of the amount of help provided by different types of EDI provider (and thus how much internal work will be required) can be found in our detailed infographic on this subject.
Want more information?
This article constitutes one of the seven mistakes we cover in our white paper The 7 Most Expensive Mistakes EDI Solution Buyers Make… And How to Avoid Them.
To download your copy and find out how you can boost the success of your EDI project and optimise existing processes, simply click here and fill in your details.
Alternatively, if you have any questions about your particular situation or anything else EDI related, feel free to get in touch! We are always happy to help!