With its social commitment, Migros supports numerous projects in the areas of culture, education, leisure, living together, pioneering projects and development work with a total of 160 million Swiss francs.
Migros is absolutely dependent on the smooth exchange of data with all suppliers in order to consistently ensure the reliable supply of all markets. The volume is enormous. Up to 20 million documents are exchanged with external partners every year. "If there were a serious problem here, it would have a massive impact on the entire supply chain" explains Daniel Schönmann (Shared Information Services, Migros Cooperative Federation). "Then large parts of the Swiss supermarket shelves could be empty. Security of supply comes first."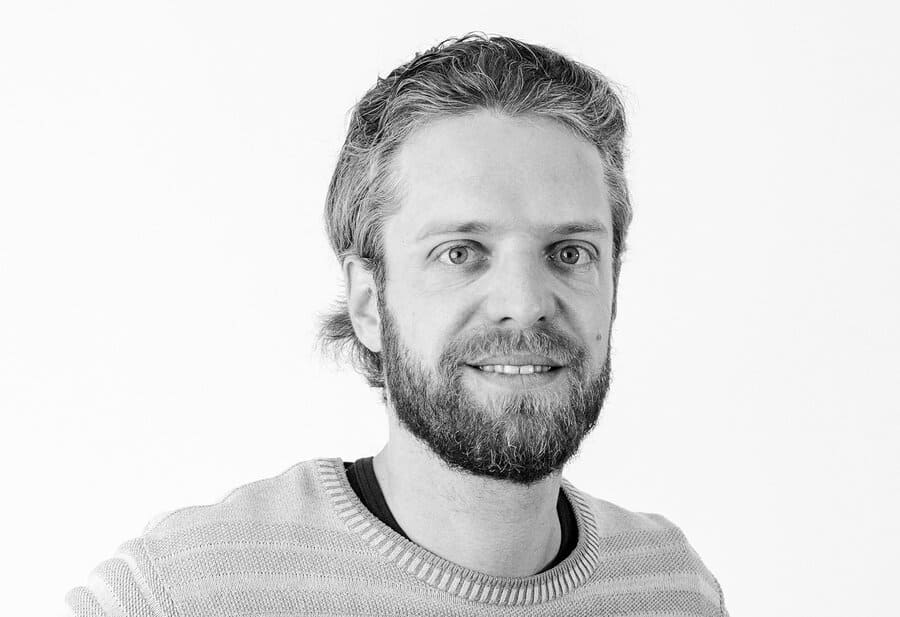 The claim "We love EDI" was decisive for me. Throughout the course of the project I noticed the passion for the work is always there. The team at ecosio is always very cooperative, efficient and professional.

EDI for over 30 years
In order to minimise such a risk of error and keep processes as efficient as possible, the company began developing its own EDI systems 30 years ago – and remains highly innovative to this day.
"The consistent application of GS1 standards has always been part of our core competence," says Schönmann. "There were already scanners for SSCC codes in our warehouses 20 years ago."
This led to a high implementation density in relation to the number of processes that can be connected via EDI. In the meantime, between 800 and 900 partners are connected via EDI, a large part via proprietary software using the EDIFACT EANCOM standard common in trade.
Embracing outsourcing.
In 2017, Migros decided to outsource parts of its EDI infrastructure for the first time and selected ecosio as their provider of choice. The focus initially was the routing of all X.400 connections. From around 200 X.400 partner connections, a single consolidated AS2 connection to ecosio was created for the Migros cooperative. In this way, the communication was outsourced, but the mapping was still done by the in-house software, which coordinated different subsystems such as merchandise management and warehouse management.
Reaching the limits of an in-house solution.
"That worked well until the point when it became clear that there was no more support for the original software solution" explains Daniel Schönmann. Added to that, the corresponding know-how was tied to a relatively small core team, which was decimated by retirements and a limited market of EDI experts.
Outsourcing mapping.
An intensive tender process followed, in which six well-known companies from all over Europe submitted their bids. For Schönmann, there were three main reasons ecosio was selected. First was the good experience during the initial project. Second was the overall concept, which was very well suited to Migros' needs. And last but not least was ecosio's passion for the topic of EDI. "In terms of technical details, the applicants who made it onto our shortlist in the end were actually very similar. In the end, it was the passion for this complex topic that tipped the scales in favour of ecosio, which we could sense both during the pitch and in our cooperation so far."
Reliable and resiliant.
When implementing the cooperation, which started in 2022, reliability and scalability were particularly important for Migros. "On the one hand, we were looking for an EDI service provider for whom mapping is the core business. On the other hand, we also wanted the possibility to adjust the volume upwards at any time, as this may well increase in the coming years," says Schönmann. As far as the project process is concerned, our IT expert was pleasantly surprised at how smoothly the processes turned out. "Due to our decades of experience with EDI, many peculiarities had already crept in, which made it quite challenging to manage certain conversions. But ecosio's solution worked brilliantly right from the start." It was particularly important for Schönmann and his team to have to make as few adjustments as possible from their side.
The route to the cloud.
Despite Schönmann initially having concerns about handing over an area as critical to success as EDI to an external, cloud-based service provider, these concerns soon disappeared once it became apparent what ecosio could deliver. "For a company that has developed everything in-house for decades, the make or buy decision is never an easy one." In the meantime, however, cloud solutions have also proven themselves for business-critical systems.
"The decisive factors for us are transparency and effortlessness. This helps IT to concentrate on its core tasks. Rather than constantly having to problem solve across different systems, our IT team can now focus on creating innovative solutions to benefit the company in the future."
SUCCESS STORIES
Not your industry?
ecosio offers EDI as a Service for all industries. Read more of our success stories here.