WEBINAR DESCRIPTION
Looking to boost the efficiency of your supply chain and increase visibility of business-critical data?
Supply chain businesses today are increasingly reliant on automation to enable them to expand into new markets and meet ever-rising customer expectations. Unfortunately, for many businesses full automation is tough to achieve as not all suppliers have EDI capability. Web EDI systems offer a great alternative to automate supplier processes, even if no EDI capability is in place. Further, even those relationships with partners who are able to exchange EDI messages can be much improved thanks to SRM modules (from task tracking to quality management) and recent advances in B2B technology.
In this webinar we'll explore the positive steps you can take towards streamlining your supply chain, from providing your suppliers with access to Web EDI, to enabling more proactive partner relationships thanks to improved data visibility and supplier communication.
Topics covered will include:
The key to motivating your suppliers to help you
Which SRM modules provide the biggest boost to B2B process efficiency?
How to experience unparallelled data visibility using Web EDI
The secret to swift partner onboardings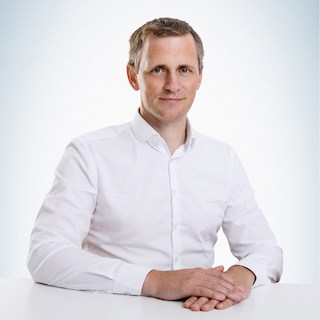 Presenter
Philipp Liegl
Managing Director
At ecosio Philipp is responsible for the operational business and coordinates the customer projects. Thereby, he consults international companies in the development of appropriate concepts and solutions for the realization of electronic data interchange – mainly in SAP ERP environments.