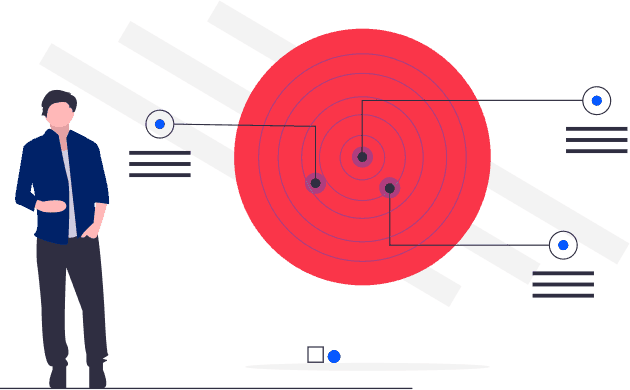 What is a VAN?
Value-added networks (VANs) are closed-circuit EDI networks to which companies – such as GXS or Ariba – can be connected, and over which data is exchanged via different protocols. To communicate with a company using a VAN, you generally require a VAN of your own, which can quickly lead to high running costs.
One VAN connection - a worldwide network
ecosio replaces the need for a VAN connection. Using just a single connection to ecosio Integration Hub, messages can be sent to and received from any VAN worldwide. Should a business currently make use of several VANs, ecosio can consolidate these into a single connection.
Central monitoring is also a key benefit, as ecosio will deal quickly and efficiently with any connection issues and technical support needs.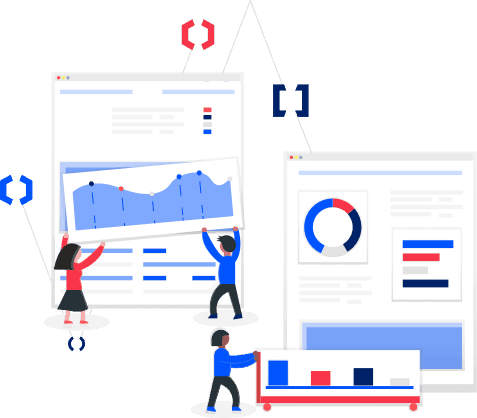 Examples of supported VANs
Ecosio supports all commonly used international Value Added Networks as well as connections to EDI providers worldwide. The following list is a small selection of all supported VANs and providers.
X.400
GXS
Ariba
OpenText
Covisint
ATOS
CCV
COMARCH
Compudata
DIG
Descartes
EDICOM
EDITEL/eXite
EDT
Generix
TGMS GXS/OpenText
HPE (Hewlett Packard) BES
IBM Supply Chain Business Network (formerly IBM Sterling)
ICCNET/EasyLink part of GXS/OpenText
INPOSIA / GPXONE
INVOIS
IWOfurm
Indra
Intesa
Liaison
Markant
Mercoline
ROCKET Software
Seres
Sofzoll
Stralfors
T-Systems
TESI
TIE Kinnetix
VRG/Curamus
conXpert
e-Integration
ercom
evry
iConnect
stratEDI/ccTop
. . .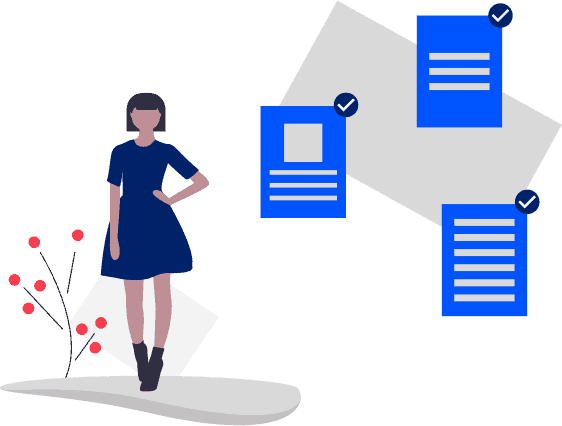 Your benefits with ecosio
Access to VANS and EDI services worldwide via one single connection to ecosio Integration Hub
Worry-free connection to new VANs or a replacement for existing VAN connections
Direct integration of EDI messages in your own ERP system via ecosio API
24/7 Monitoring of all connections by ecosio and proactive error information and troubleshooting
Elimination of high VAN-routing expenses
Cost transparency through simple message-based billing
Professional support from ecosio's expert team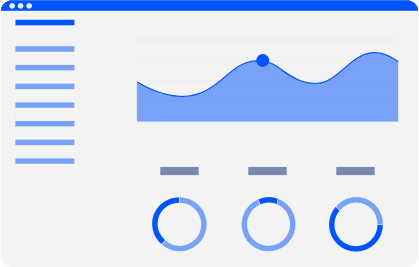 Visibility and control
For a full overview of your EDI processes, ecosio lets you follow incoming and outgoing EDI messages and their delivery statuses in real time. Stay informed about your message and be notified when it has been successfully delivered to your recipient or handed over to a third party network such as Peppol.
Using ecosio API, the delivery status of your messages can even be accessed directly from your ERP system.
Useful features include:
Status overview of all sent and received messages
Full text search of all sent and received documents
User management with unlimited users
Flexible message statistics and graphical representation of your communication flow
Message archive with customisable retention periods
Download option for local processing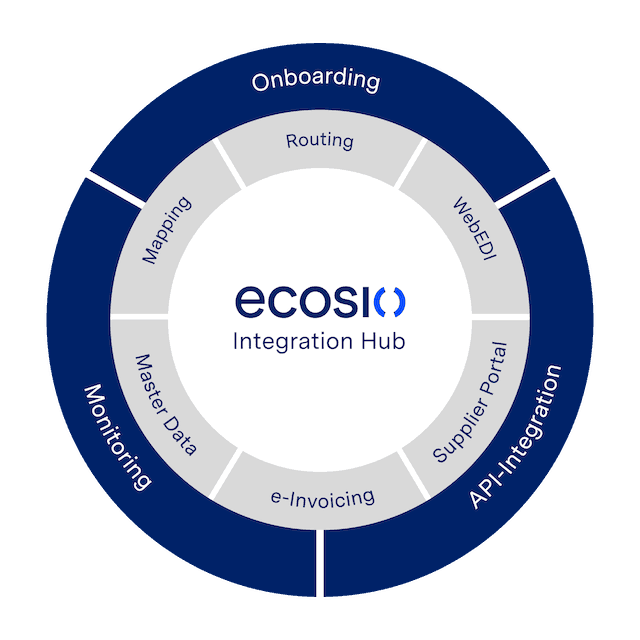 How it works
The ecosio Integration Hub
The ecosio Integration Hub brings all EDI Services together in one managed EDI network, ensuring a smooth and efficient B2B Integration.
Success stories
Case Studies
See how we've helped to revolutionise our clients' B2B processes.
These clients and partners place their trust in ecosio
Can we help?
Get in touch!
Would you like to find out more about VAN connectivity and how ecosio could help you? Get in touch for a personal consultation where we can provide advice based on your individual needs.