Our Values
A clear set of values helps us understand what we stand for. Our values give us orientation for our work and a sense of security, especially in times of change. Having formulated them increases the probability of making the right decisions and directs our activities towards achieving our vision and long-term goals. Therefore we bundle our efforts in harmony with the following values:
| | |
| --- | --- |
| Reliability | Team spirit |
| Speed | Enthusiasm |
| Quality | Transparency |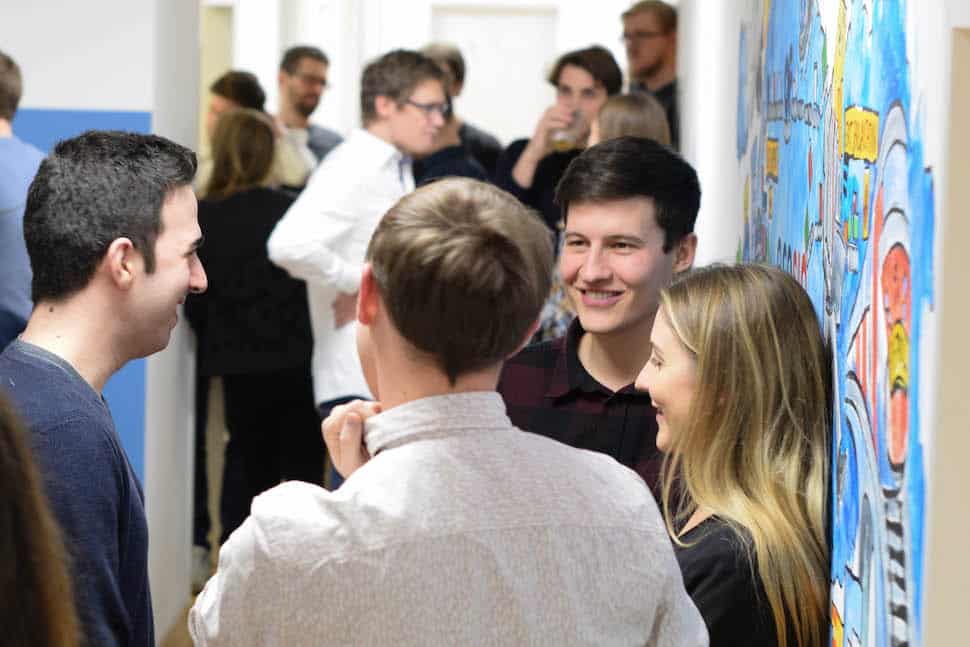 What We Stand For
Team Spirit
At ecosio our team spirit is key. Together we're able to solve even the most complex problems and achieve the seemingly impossible.
Our team spirit doesn't disappear at 5pm. After the office closes, we often like to go for a beer. We also arrange regular social events such as barbecues, bowling evenings and even skiing weekends!
We recognise that everyone is unique and not everyone has the same commitments and ambitions, which is why we are proud to offer flexible working. Whether you're looking to combine work with further education, childcare arrangements, or you're simply not an early morning person, we believe the important thing is getting the right people, not forcing everyone to have the same routine.
We are dynamic, cheerful, good looking (who the hell came up with this? 😄), funny, able to work under pressure, stress resistant, flexible, creative, helpful, innovative, friendly, efficient, determined, colleagues, friends, food lovers, responsible, always up to date, early birds and late risers. And we would love to welcome new like-minded people to the team!