Description
S/4HANA's powerful in-memory platform and impressive usability is undoubtedly a step up from previous SAP systems. However, when it comes to EDI there are also a number of changes. For example, the previous SAP PI/PO landscape is being dropped altogether and S/4HANA itself comes with different deployment options – including purely cloud-based versions. The high number of different options can be a challenge for S/4HANA users, SAP consultants and integration consultants alike.
Given the time and cost savings EDI can deliver, knowing how to integrate a reliable and future-proof solution in S/4HANA is crucial for businesses and integration partners wishing to stay ahead of the competition. What's more, with e-invoicing usage growing steadily in particular, the need for a comprehensive, flexible solution has never been greater.
In this webinar we explain exactly how this can be achieved, looking at the many positive steps you can take to ensure your S/4HANA project is a success – whether the target system is yours or a client's.
Topics to be covered include:
The benefits of S/4HANA
What are the different options for EDI and e-invoicing integration?
3 things you mustn't overlook during the planning phase
Reducing the strain on in-house resources
The secrets to long-term success
Register
To register simply enter your details in the form.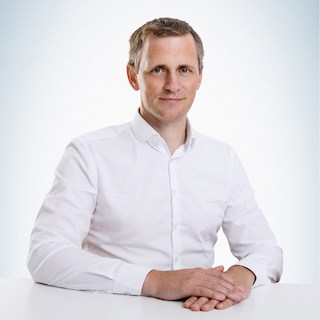 Presenter
Dr. Philipp Liegl
At ecosio Philipp is responsible for the operational business and coordinates the customer projects. Thereby, he consults international companies in the development of appropriate concepts and solutions for the realization of electronic data interchange – mainly in SAP ERP environments.