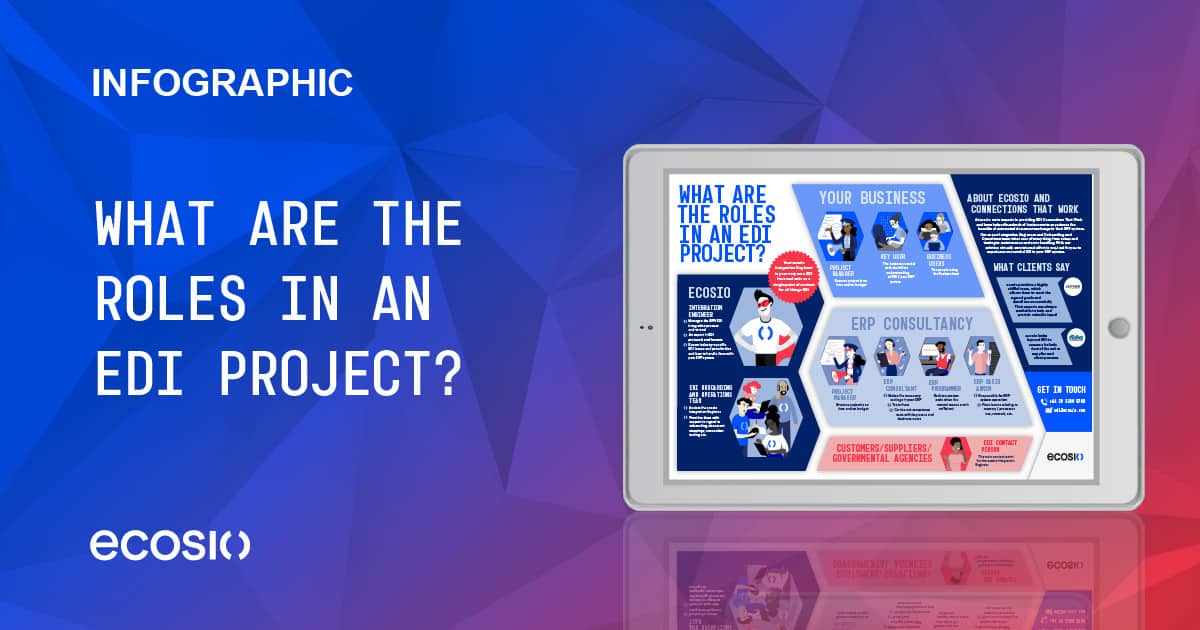 A HANDY GUIDE TO YOUR FULL EDI PROJECT TEAM
Having an efficient and reliable EDI solution is essential for any forward-thinking business today. But who and what is involved in setting up and maintaining such a solution in your ERP system?
In this simple yet informative infographic we break down how the many relevant roles across your business, ecosio, your ERP consultancy and your customers and suppliers interrelate, as well as detailing who is responsible for what specific tasks.
Click the button below to download yours today and get a clearer picture of how to structure your EDI project for success. You can even print it out as a handy reference guide!