Description
We show you how you can correctly plan and realize your next SAP/EDI project and introduce the seven most important technical options to achieve that goal.
Many companies today established their EDI connections with the help of SAP PI/PO and the associated PI extensions such as the SAP PI B2B add-on. At the end of 2027, support for these solutions will end and companies will need to look at ways to migrate their existing EDI landscape to a S/4HANA environment.
In this webinar, we will look at the technical and organisational options a company can choose between in this situation. In doing so, we discuss:
Implementing EDI with SAP Cloud Platform Integration
Using a local EDI converter
Outsourcing to a fully-managed EDI service provider
Hybrid scenarios for the S/4HANA migration phases
Most importantly, we will discuss the technical advantages and disadvantages in detail, showing you which EDI functions (incl. e-Invoice and Peppol) can be implemented in the different solutions and compare the internal effort.
There will also be a Q&A session during which we will attempt to answer any questions you may have.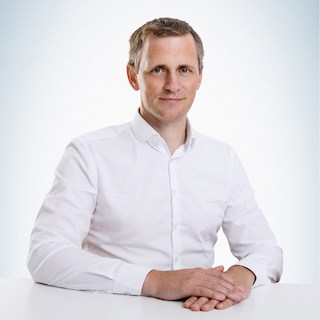 Presenter
Dr. Philipp Liegl
At ecosio Philipp is responsible for the operational business and coordinates the customer projects. Thereby, he consults international companies in the development of appropriate concepts and solutions for the realization of electronic data interchange – mainly in SAP ERP environments.