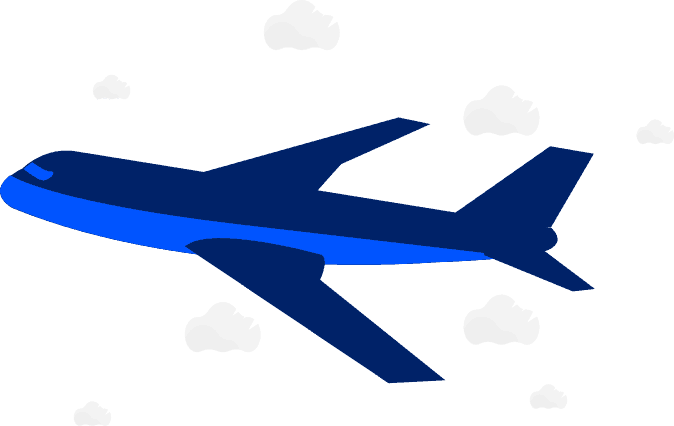 Create successful supplier relationships
ecosio's Supplier Portal improves communication with your suppliers by offering comprehensive management solutions for every stage of the relationship – from first contact to successful ongoing cooperation.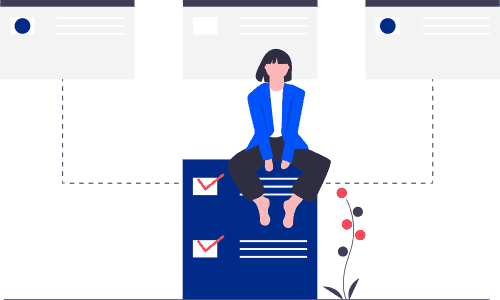 Overview
Our Supplier Portal offers a comprehensive overview of all your supplier relationships and connected processes:
Highly specialised and tested post-award SRM features
Filters with several parameters
Full text search across all documents and messages
Implementable both centrally and inter-divisionally with customisable role permissions and access rights
ecosio support processes are directly integrated in the user interface of your ERP system, while your suppliers conveniently access the portal via their web browser.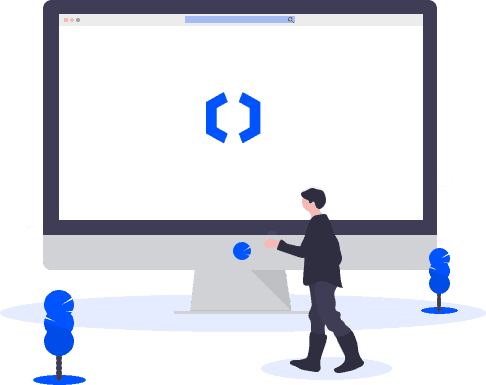 What we offer
Fully automated supplier communication and data exchange
Individually customisable post-award SRM modules for your EDI processes
Securely encrypted data transmission
Cost-cutting process automation
Clear and efficient management of business master data, communication, documents and supplier ratings
Extension of SRM solution to suit customer-specific needs
Supplier Portal functions
Supplier self assessment
The supplier self-assessment module is used to evaluate and select potential new suppliers. This is a two step process:
First, the potential supplier applies to register on the Supply Portal using selected master data (sales, product group etc.),
Following approval by your team, the potential supplier gains access to the supplier portal and necessary documents (such as purchasing conditions etc.). Permissions for individual modules can be controlled centrally in the Supplier Portal. If the result of the check is negative it is possible to apply again as a supplier after a predefined period of time.
Quality control
The following functions provide key quality control information, enabling you to identify any issues in your supplier relationships quickly and easily:
Complaint: With this function, suppliers can be asked to produce a report for defective products. Complaints are started in the ERP system or directly in the supplier portal and are always assigned to an item in a delivery.
Sampling: For the "sampling" of a position on an order, a sampling report can be created in the Supplier Portal or in the ERP system, which must be completed by the supplier in parallel with the sample being sent.
Special release: With the "special release" function, suppliers can request the release of a delivery with slight deviations from the required characteristics from within the ecosio Supplier Portal.
Audit management
The audit planning module supports you in the planning, coordination and follow-up of audits, as well as in the direct communication of the audit report to the supplier. Audit appointments are coordinated with the supplier via the ecosio Supplier Portal. After the audit, further modules of the Supplier Portal provide the possibility to evaluate the supplier or to set up tracking based on the audit result.
Document management
The document management module facilitates the provision, classification and secure exchange of documents (such as technical drawings or contracts). After uploading via the portal, documents for all suppliers, suppliers of selected product groups, or individual suppliers can be released. As the content is automatically indexed, these documents can later be explored by full-text search.
Supplier development
The evaluation and delivery performance module visualizes the performance of individual suppliers based on key figures (for example, adherence to delivery dates, number of incorrect deliveries, complaints etc.). A filter function allows you to see an overview of all suppliers, specific supplier groups or individual suppliers. In addition, to help you achieve process improvement, it is possible to set performance targets both internally and externally.
Measure tracking
In central measure tracking all measures are summarised and visualized across all modules. In this module measures can be created, viewed, changed and filtered according to different criteria. Automated reminders allow suppliers to keep an eye on deadlines. The newsfeed also shows current supplier actions and tasks.
Collection of customs-relevant data
The "collection of customs-relevant data" module serves to determine the country of origin of customs-relevant articles. ecosio's Supplier Portal provides the supplier with a pre-selected list of customs-relevant articles for completion in the ERP system.
Supplier Database
As one of our Supplier Portal partners, you will receive a comprehensive supplier database with a summary of all relevant information about your suppliers. In this module it is possible to adjust settings relating concerning role management and access permissions.
WANT MORE INFORMATION?
Get in touch!
Would you like to find out more about how seamless B2B integration could benefit your business? Contact us to arrange a personal consultation where we can provide advice based on your individual needs.