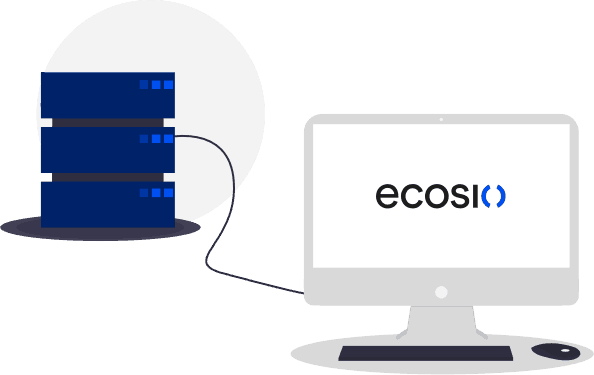 Simplify your EDI
One connection for all partners
Electronic data exchange with suppliers and business partners is cost and resource intensive. Owing to the differences in standards and connection types, EDI processes can be error-prone and tend to create high maintenance effort for the IT department.
With ecosio Integration Hub you can send and receive all your EDI messages using just one single connection. Your messages are converted, signed, archived and delivered to their recipients using protocols as required. Naturally we factor in changes and updates of protocols and requirements.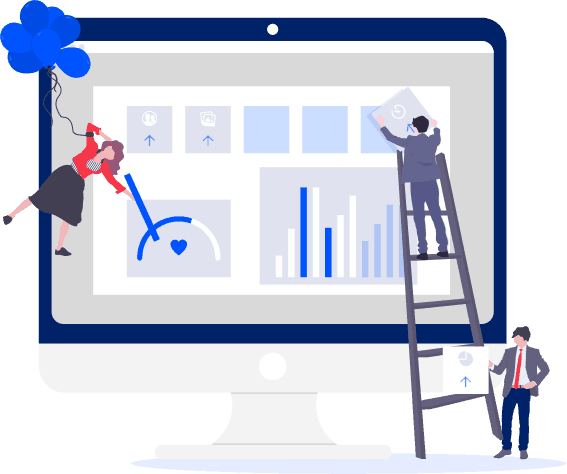 Support that cares about you
In addition to constantly monitoring your EDI data exchange we are at your service, should you require any changes to existing connections or wish to setup a new EDI connection.
Fast onboardings
Our EDI partner connections are worry-free and fast. You provide us with your desired EDI connection list and we return turn-key and ready-to use EDI partner connections to you.
24/7 Monitoring
ecosio's services include the constant monitoring of your data exchange and proactive support in case something goes wrong. We act first – before your suppliers or customers can complain.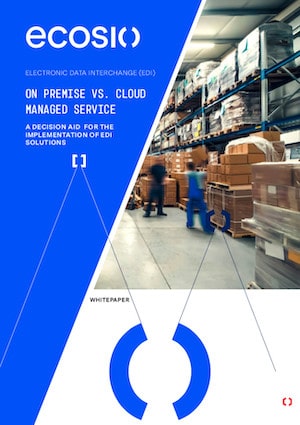 White paper
Which EDI solution is right for you?
This white paper provides an overview of the key criteria you should keep in mind for a future-proof EDI decision.
A detailed financial and technical assessment matrix helps you to compare different EDI solutions and reap the most benefits for your existing solution.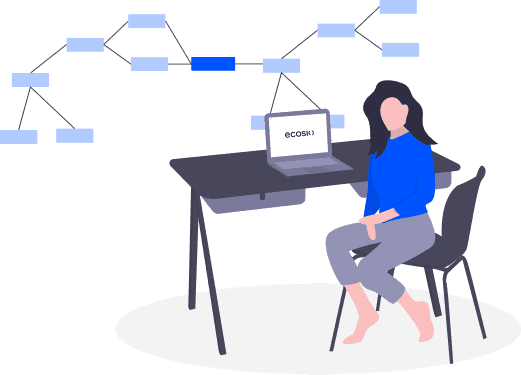 Simple set-up
Consolidation of numerous EDI solutions
Faster onboarding thanks to uniform format specifications (MIGs) for supplier connections
Management of multiple communication protocols and VANs
Monitoring for all EDI connections
Ease of use due to direct ERP integration
Direct ERP integration
By integrating our API in your ERP system, EDI processes are seamlessly incorporated in your user interface. Instead of a managed connection to ecosio Integration Hub, this connection is embedded as a native feature into your ERP system, allowing end-to-end monitoring in the user interface. There are several ERP systems which include ecosio API currently on the market. Find an overview here:
Expansion of existing EDI processes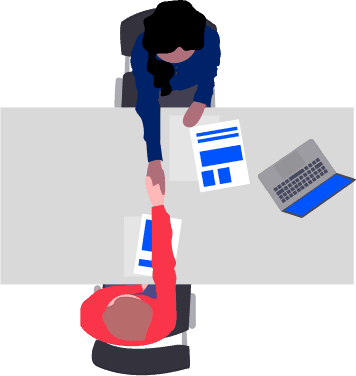 Digitization of business processes
100% EDI fit
Suppliers often shy away from establishing an EDI connection as they see it as a hassle. However, with Web EDI, even suppliers without their own ERP system can be easily connected. Further, such connections are becoming increasingly urgent to ensure suppliers are able to network with partners in a technically clever way. As we're best placed to explain the many benefits of implementing our integrated B2B solution, we're happy to convince your suppliers of the advantages of EDI. Our experts will take over the entire onboarding and roll-out process, showing your business partners just how useful their integration into a networked EDI system can be.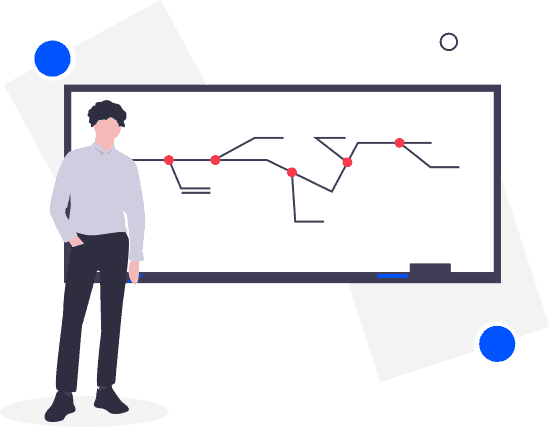 All protocols and all formats
Flexible connection of all partners
No matter what requirement your business partner has, we will develop a flexible solution to fit.
The ecosio Integration Hub also allows you to exchange all EDI formats and document types and to send messages in all protocols. The transmission of messages to and from your business partners is done centrally by the ecosio Integration Hub. All you need is a connection to the hub, we take over the connection of your partners. With a single connection you can reach all partners regardless of their specific EDI requirements. It's that simple!
These clients and partners place their trust in ecosio
WANT MORE INFORMATION?
Get in touch!
Would you like to find out more about how seamless B2B integration could benefit your business? Contact us to arrange a personal consultation where we can provide advice based on your individual needs.