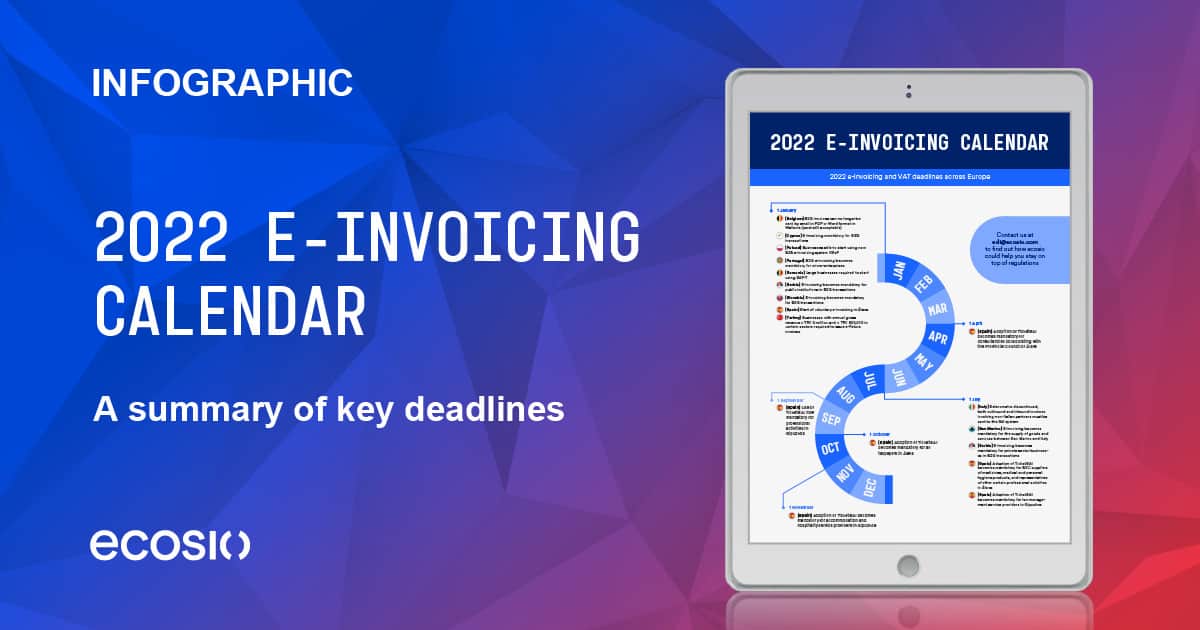 MAKE SURE YOU ARE UP TO DATE
For businesses today, staying ahead of different e-invoicing requirements is no easy task. Not only are regulations being changed and updated regularly, each country (and even each region in some countries) has its own unique requirements. Further, changes are often not communicated well. As a result it is easy to miss important information.
While the best long term solution to this problem is to entrust your e-invoicing to a provider (such as ecosio) that offers an "EDI as a Service" approach, to help you maintain visibility of upcoming regulation changes across Europe in 2022 we have condensed them into this helpful e-invoicing timeline infographic.
To download your free copy now, simply click the button below!