"ecosio provides a highly skilled team to ensure that both set targets and deadlines are always successfully met!"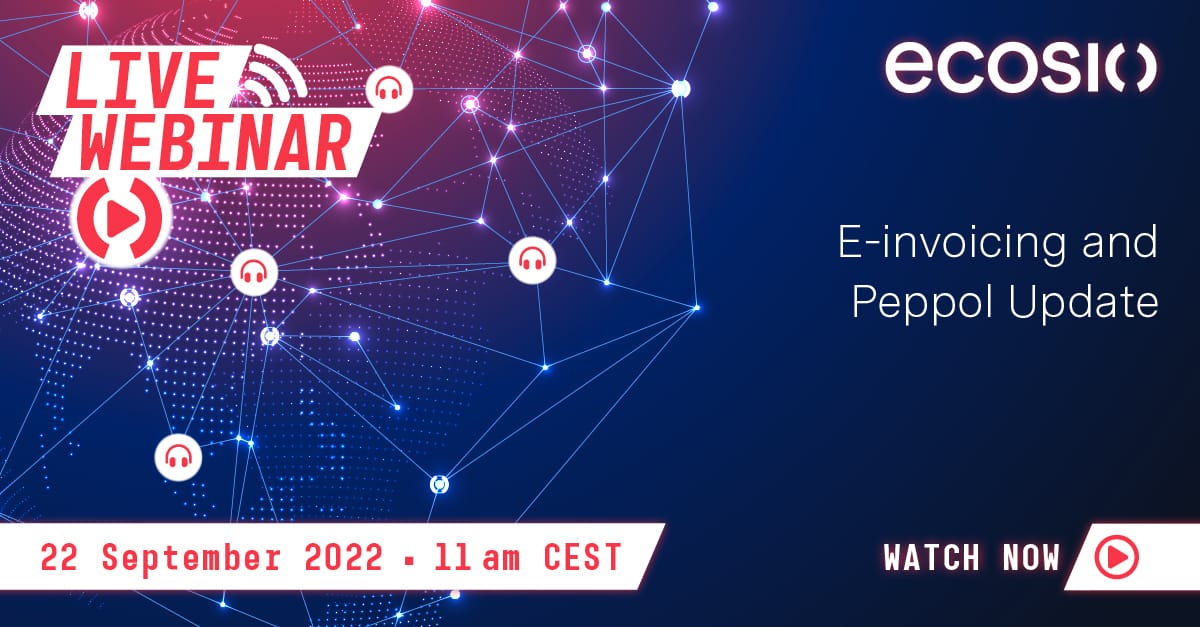 E-invoicing
It won't get any easier
With an ever-increasing number of e-invoicing regulations across Europe and the world, compliance is becoming a difficult task for businesses. More and more countries are implementing strict B2G and B2B regulations and requiring the use of certain protocols (such as Peppol).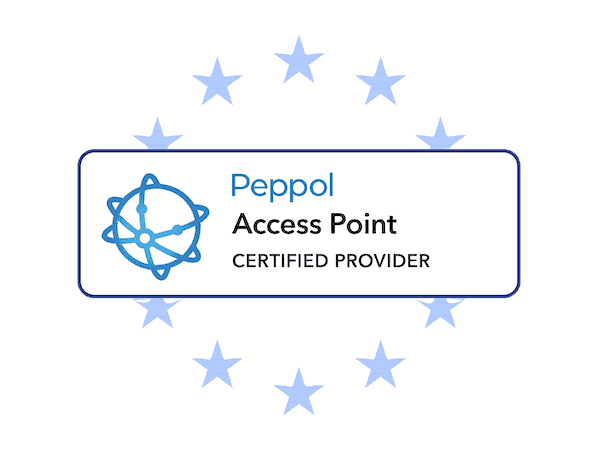 Direct delivery via Peppol and other third party networks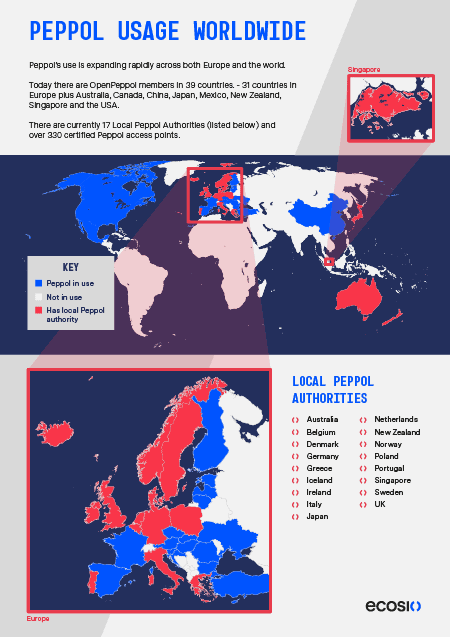 ecosio as your Peppol Access Point
For sending e-invoices to public authorities, special transmission paths based on web services often have to be used. Direct delivery via these web services is easily implemented with ecosio's EDI services. Delivery via third-party networks such as Peppol (worldwide) is also supported by ecosio.
Invoices can thus be delivered to any recipient via any protocol without having to conclude separate contracts or implement separate technical connections. All common protocols such as X.400, AS2, OFTP2, SFTP, Peppol, Web Services etc. are supported for delivery.
With ecosio's API, the delivery status can also be displayed directly in your ERP system.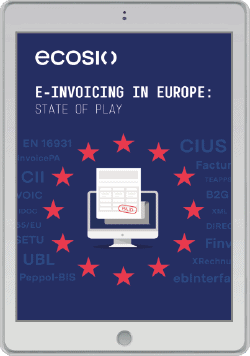 WHITE PAPER
ARE YOU PREPARED TO COPE WITH CHANGING REQUIREMENTS?
Over the last decade e-invoicing usage has risen greatly across European supply chains. Central to this steady incline in e-invoicing in Europe has been the wave of public procurement legislation over the past five years. Unfortunately, however, this plethora of different regulations has also created a complicated situation for those responsible for B2B automation in many businesses.
In this white paper we clarify the current situation, providing information on the requirements of different countries and what you can do to ensure your business is able to cope.
 E-invoicing as a Service via a single connection to our Integration Hub – future-proof and worry-free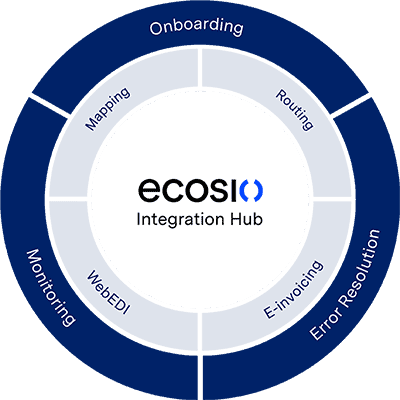 One platform.
All partners.
Through the ecosio Integration Hub we offer EDI as a Service – enabling you to experience seamless B2B integration with minimum hassle.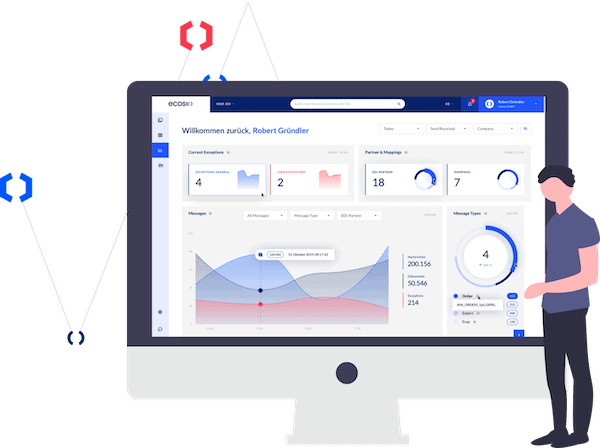 Our technology
The ecosio Integration Hub
Our unique Integration Hub allows you to fully consolidate and offload all EDI and VAN connections to a single cloud connection. Technical e-invoice compliance is constantly updated and implemented worry-free for you. Modules of our Supplier Portals (such as Web EDI or supplier self-disclosure) can be activated as required at any time and adapted to your company's needs.
24/7 monitoring, support and proactive troubleshooting
Deep integration into your ERP system with numerous convenient functions, such as full-text search across all documents and direct processing of IDocs in SAP
Hassle-free connection of all B2B partners via classic EDI or Web EDI with the ecosio onboarding process, with a dedicated integration engineer
Request a no-obligation meeting
Let us help you switch to e-invoicing smoothly and without complications. Arrange a personal appointment today where we can provide advice based on your individual needs.