The three critical technological changes to meet tomorrow's expectations.
Industry 4.0 and today's hyper connected VUCA world drives businesses to demand speed and agility more than ever to not only beat their competitors but to survive and meet ever-evolving customer needs. Below are the three key changes that need to take place to meet the future goals of IT leaders.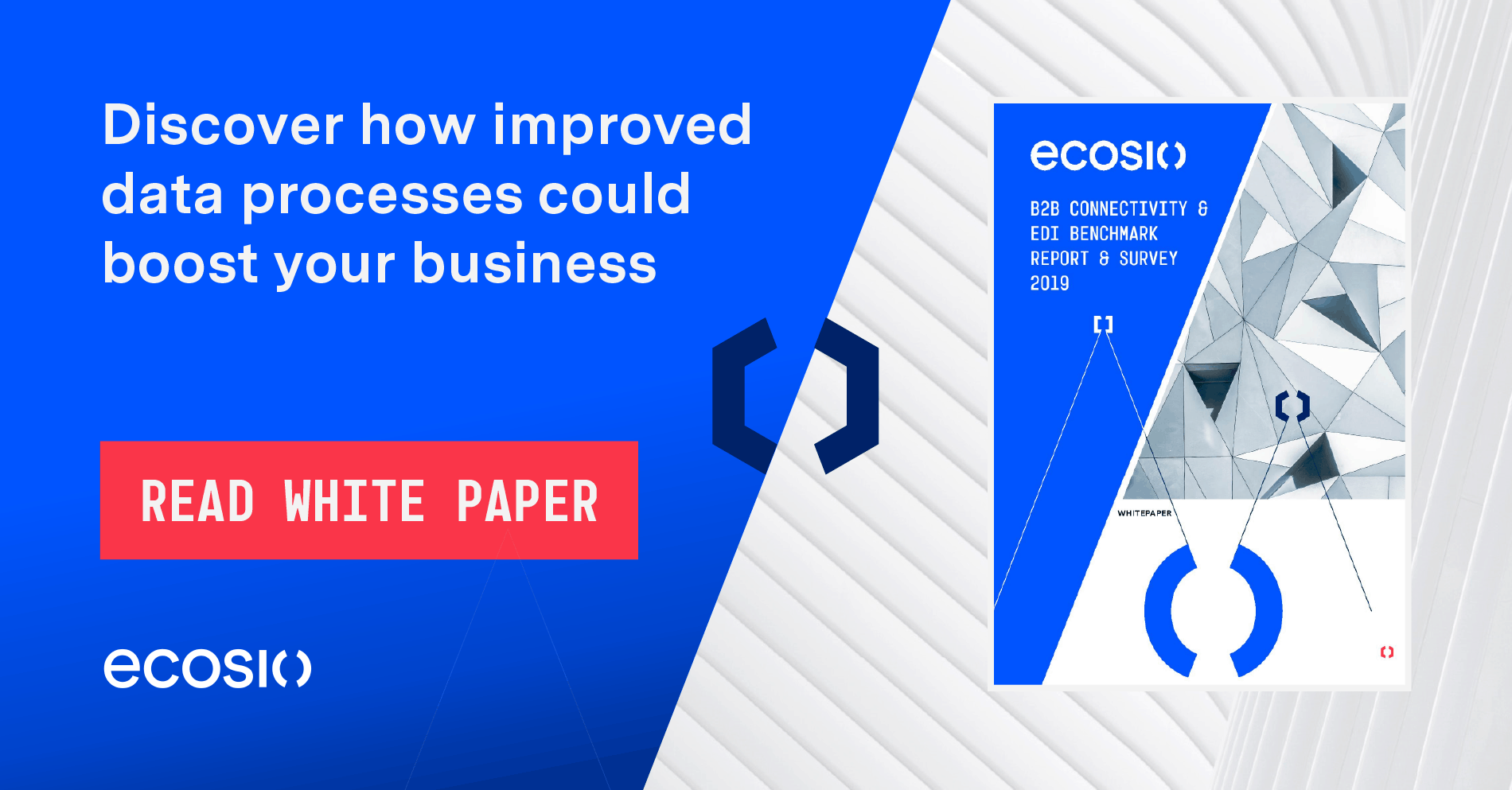 Learn how to resolve the key issues facing IT decision makers today
Liberate teams by automating partner onboarding
Companies increase their digital connections with third parties at an estimated rate of 7% annually. As ever-evolving customer demands drive businesses to do more with less, IT is driven to accelerate the speed of commerce with their trading partners whilst simultaneously reducing workload on their internal teams.
Achieve predictive intelligence via proactive monitoring & troubleshooting
What is meant by proactive monitoring is a company's ability to actively monitor all its digital B2B activities to get end-to-end visibility and predictability. "End-to-end" means from the ERP system and across multiple business units and stakeholders all the way through to 100s if not 1,000s of connected trading partners.
Enable the EDI and partner community with self-service
All companies, especially large enterprises, need their teams both internally and externally to be enabled across business units to successfully achieve their B2B goals. What IT decision makers expect from modern solution providers is the availability and accessibility of the right people, know-how and tools to ensure their internal users and partner community are successful. This means quickly disseminating the relevant assets to reduce effort and maximise self-service among the community.
With the vast changes taking place across B2B e-commerce it's important to understand how you can innovate by leveraging partner networks. However, these networks have mostly calcified with little visibility or intelligence to help enterprises create value and innovate their architectures.
The good news is we will be there to discuss how we are helping our customers!
You can arrange a meeting at the event via the form below to discuss how we can help.